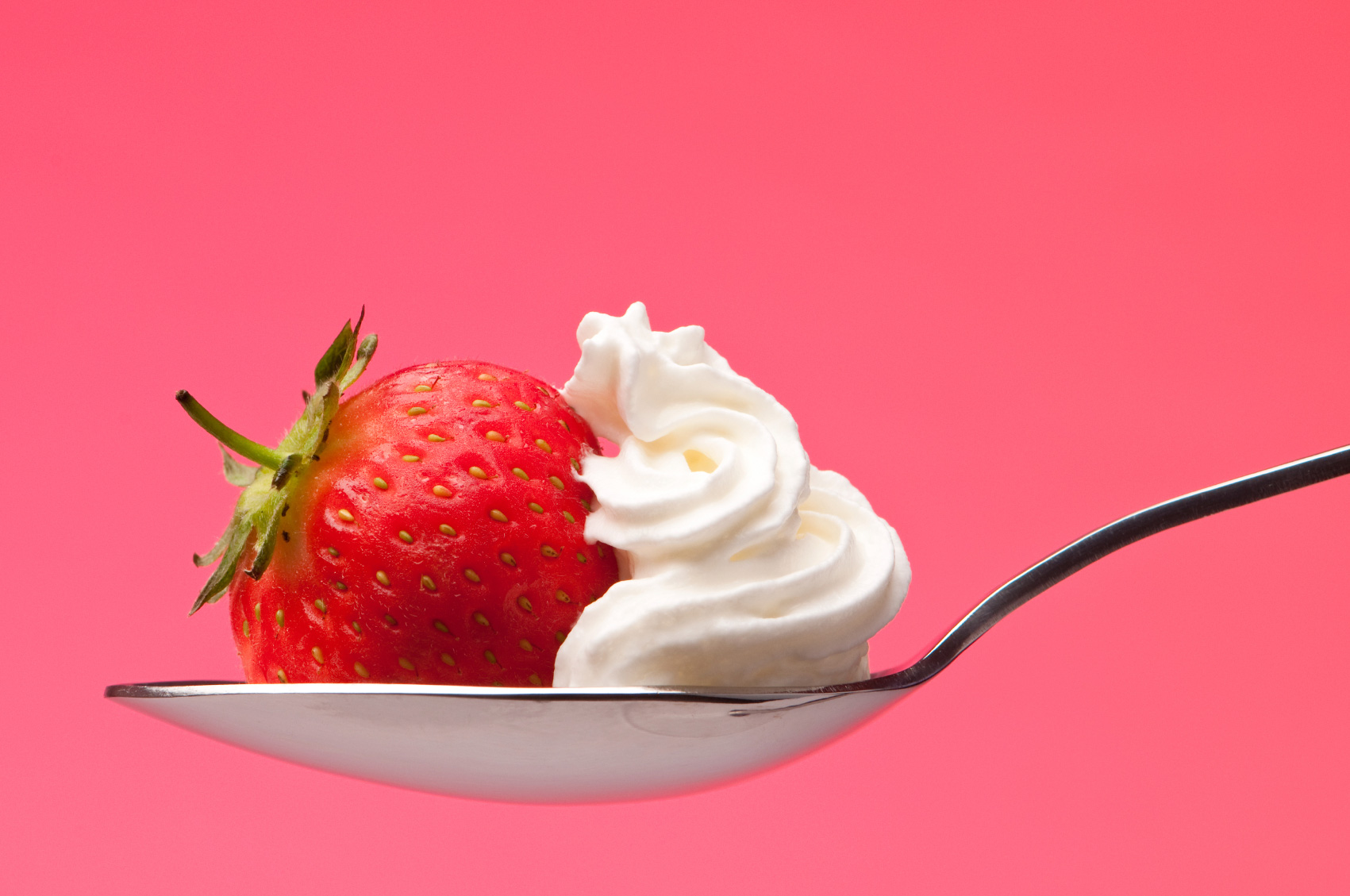 Winter Strawberries & Cream
Red, fresh, luxurious winter strawberries – it doesn't get more mouthwatering than this!
Ingredients:
1 cup whipping cream
2 tablespoons white sugar
½ cup sour cream
1 tablespoon Grand Marnier or Amaretto liqueur (optional)
1 ½ – 2 pints fresh Florida Strawberries, washed and caps removed
In a large mixing bowl using a hand-held or stationary mixer on high speed, whip cream and sugar until thick but not stiff. The whipped cream should double in volume. Add sour cream and continue beating on medium speed until mixture is completely combined. Keep beating and gradually pour in the liqueur, if using.
Spoon whipped cream mixture into a pastry bag fitted with a decorative tip. Before finalizing the finished product, practice the flow and resulting design of the whipped cream mixture until comfortable with the result.
Using individual serving dishes that are shallow or flat, rectangular or square, make one row of decorative cream. Carefully place whole strawberries cap side down alongside the first row of cream. Overlap each berry slightly. Make a second row of whipped cream on the opposite side of the strawberries. Repeat until all of the strawberries are used, dividing the whipped cream and strawberries equally to make six to eight servings.