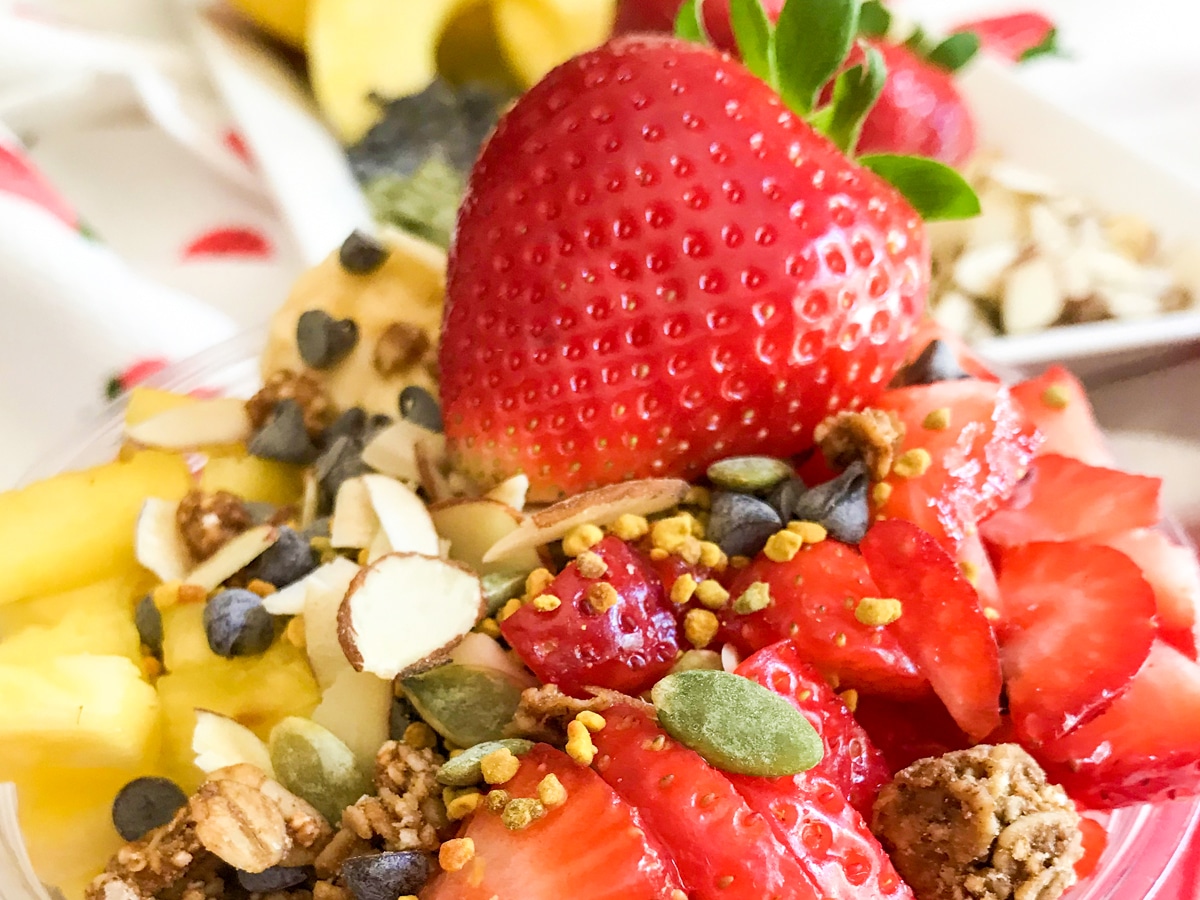 Strawberry Banana Acai Bowls
Isabel Laessig is the founder of the Supper Sunday Movement, and makes it her personal mission to bring back Sunday Supper around the family table in every home! She believes that Sunday Supper starts off as one day a week, and soon becomes a way of life. As well as Sunday Supper Movement, she has her personal blog, Family Foodie.
Today, Isabel is sharing her recipe for Strawberry Banana Acai Bowls with us! Here's what she has to say about the recipe:
Strawberry Banana Acai Bowls have become a staple in my house. My kids are crazy about these and they are such a great way to pack in nutrition and antioxidants. We enjoy them for breakfast, lunch and as an after school snack. I stock up on Florida Strawberries during March because I know I can make Strawberry Banana Acai Bowls and freeze them to use for months to come.
Ingredients
1 cup of Florida Strawberries
1 frozen banana (freeze for at least 2 hours before blending)
1 pack acai puree
⅔ cup coconut water (you can add more if it is too thick!)
1 teaspoon honey
Additional sliced Florida Strawberries and fresh banana for toppings
Have fun with additional toppings!
Instructions
Break up the acai puree and add to blender
Add all additional ingredients and blend until smooth. You may add additional coconut water if it's too thick!
You can serve immediately, or add to individual plastic bowls and freeze for future use
Top with additional Florida Strawberries and fresh bananas as well as your favorite toppings!
Here's a Family Foodie Tip: This is such a great idea for a birthday party or school party bar. Make the base ahead of time and set up a Strawberry Banana Acai Bar for the kids to add their own topping! What a fun way to celebrate in a healthy fashion and still let the kids customize their toppings!
Originally posted on Family Foodie.
Be sure to check out the Family Foodie and Sunday Supper Movement websites, and follow Isabel on Twitter, Facebook, Instagram, and Pinterest!
Pin it!