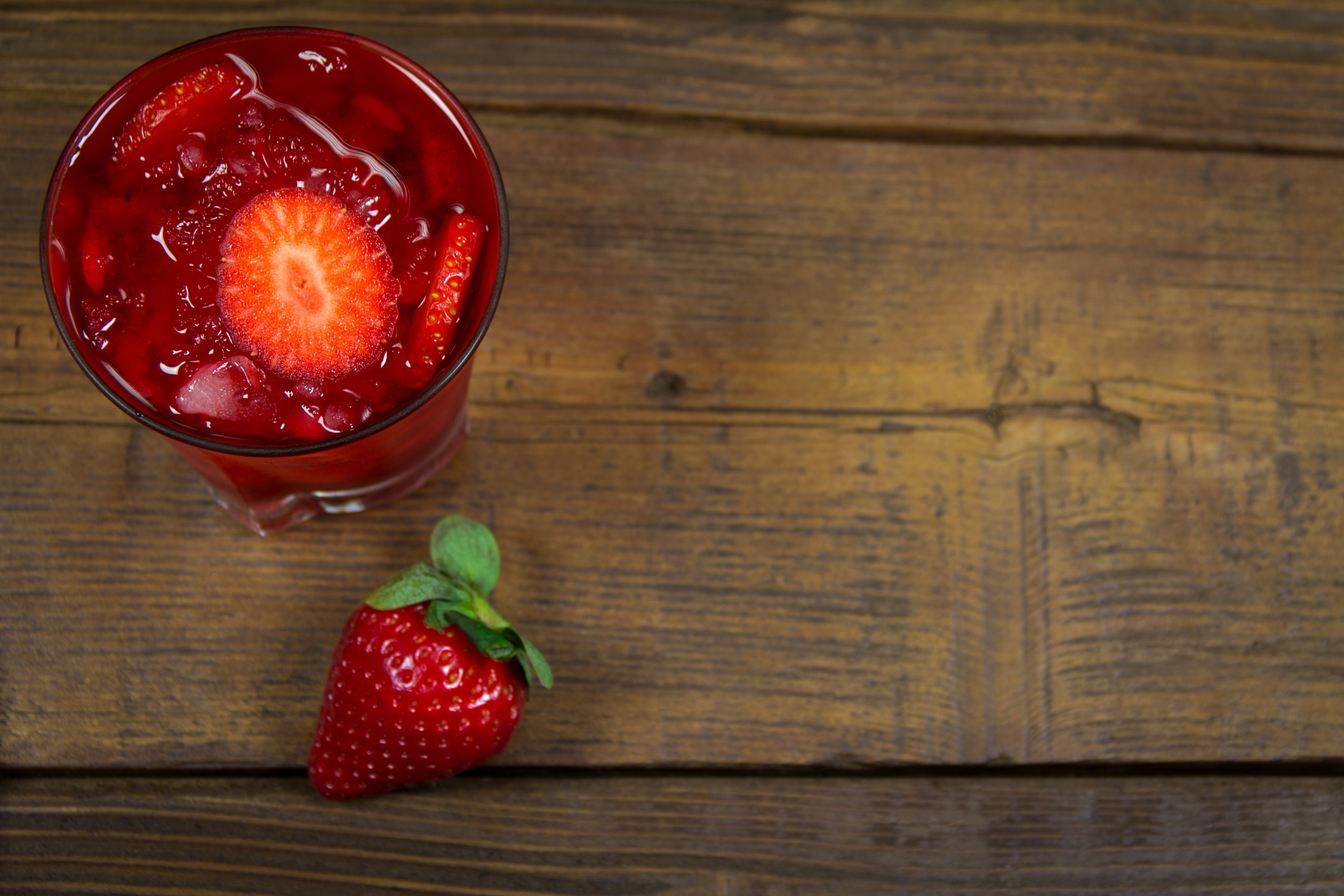 Tapa Toro's Rosada Sangria
This recipe comes from the beverage menu at Tapa Toro.
Located just under the Orlando Eye, Tapa Toro is a Spanish tapas restaurant known for its larger-than-life paellas, lively flamenco dancing and sangria! Rosada Sangria is a fruitier, more effervescent version of classic red wine sangria. A sweet purée made from fresh Florida strawberries give the drink its pretty pink color. Rosada Sangria is on the menu year-round, but it is especially popular during the summer months when guests are looking for something bubbly and refreshing to beat the Florida heat.
Ingredients
3 oz Sparkling Spanish Cava
1.5 oz Deep Eddy Ruby Red Vodka
4 – 5 Large Florida strawberries
Splash of ginger ale
Makes one glass of Rosada Sangria
Instructions
Wash and slice strawberries. Place 3 – 4 of the strawberries in a food processor (or blender) and process. Pour cava, vodka and about ½ oz of strawberry purée into a glass over ice and stir until incorporated. Top with a splash of ginger ale. Garnish with strawberry slices.