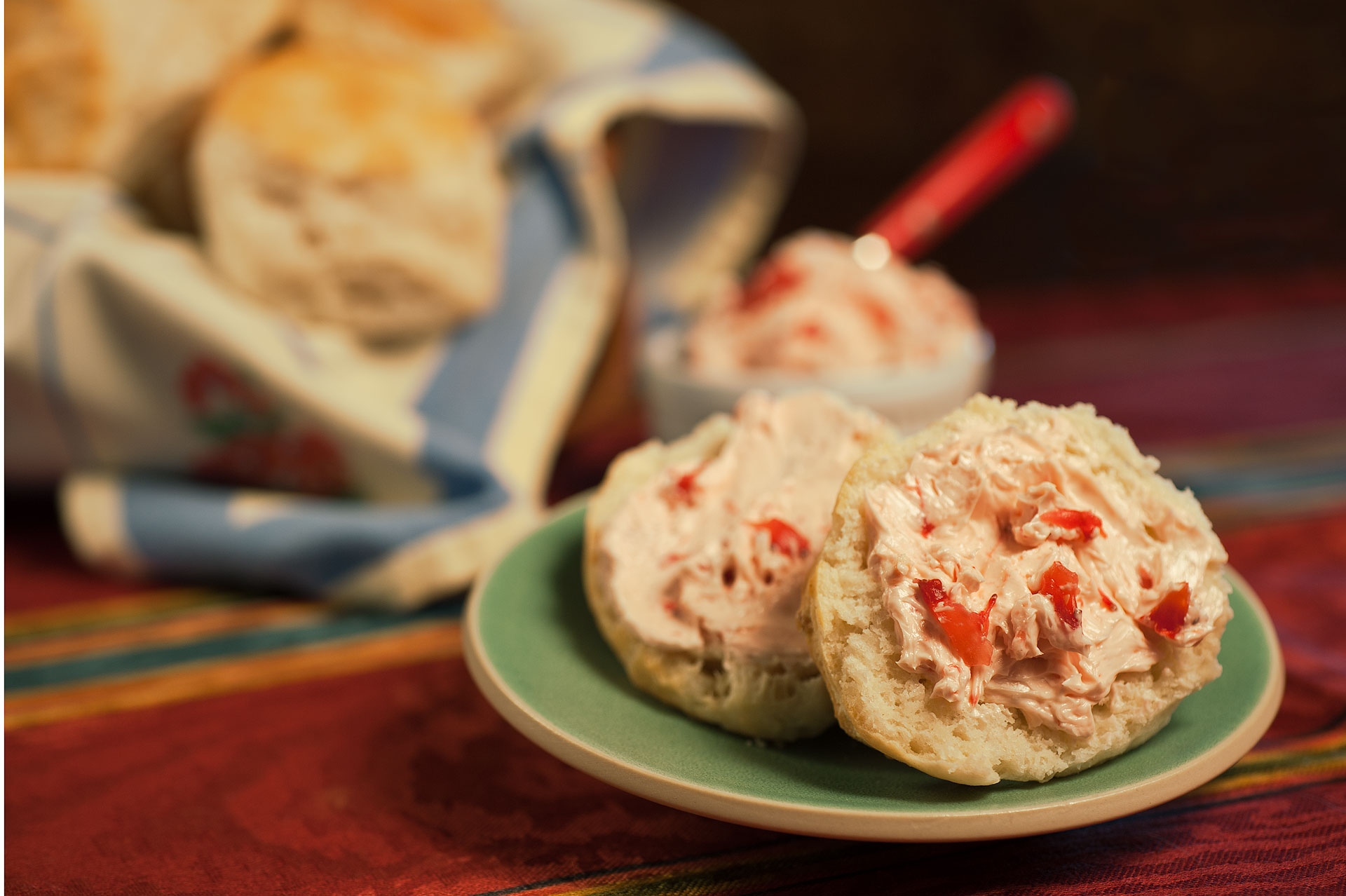 Sweet Strawberry Butter
Brunch is just about everyone's favorite meal. It often mixes the best breakfast foods with mouth watering desserts. In this recipe we give you the opportunity to mix the two at once! Our Sweet Florida Strawberry Honey Butter is the perfect accompaniment to warm fluffy biscuits at your next brunch.
Sweet Florida Strawberry Honey Butter
1 cup (2 sticks) unsalted butter, room temperature
1/3 cup honey
1/8 teaspoon salt
1/2 cup hulled and coarsely chopped fresh Florida strawberries
2 tsp of orange zest
Using an electric mixer set to high, beat butter, honey, and salt until light and fluffy. This should take about one minute. Add strawberries and orange zest, and with the mixer turned off, gently crush the strawberries into the butter. Mix on medium just until combined, about 30 seconds. The acidity in the orange zest balances the richness of the butter.
With a spatula, transfer the Sweet Florida Strawberry Honey Butter to a ramekin and let it rest for about 15 minutes for flavors to meld. Serve atop warm biscuits and enjoy!