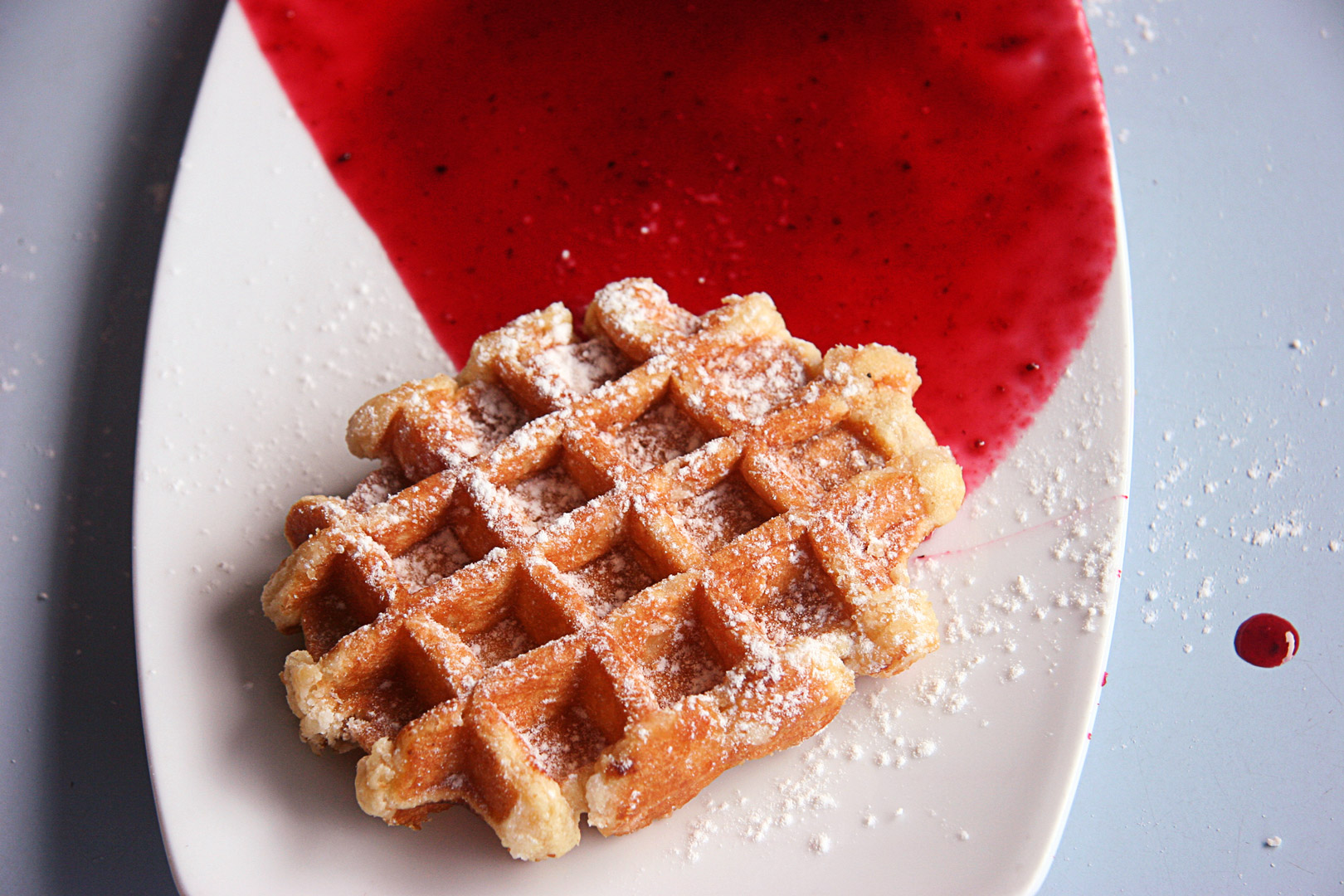 Strawberry Syrup
All across the nation seasons are turning. The heat of this long summer is beginning to wane, replacing it with brisk nights and cooler days. Well, that's the idea, at least! It's still in the 70 and 80s here in Plant City, but we're pretty confident cooler weather is just around the corner.
Once those cold mornings come, what could possibly be better than waking up to the smell of crispy, buttery Belgian waffles? Waffles always go down a treat, and it doesn't matter if they're for breakfast or dinner! With a good fluffy batter, and perhaps the Best Waffle Maker, you can create some very delicious waffles! This year, try jazzing up your pancakes and waffles a notch by using this recipe for delicious strawberry syrup!
You will want to make the syrup ahead of time and then use it as a drizzle on your Belgian waffles, pancakes, crepes and whatever else catches your fancy!
Florida Strawberry Syrup
4 cups ripe Florida strawberries, rinsed and hulled
1 3/4 cups of water
2 tsp. finely grated lemon zest
1 1/4 cups granulated sugar
Crush the berries in a heavy saucepan. Add one cup of water and the lemon zest. Bring mixture to boil then reduce heat to a simmer for five minutes. Skim any foam that forms off the top.
After five minutes of simmering, set the mixture aside to cool.
Meanwhile, place the sugar and the remaining 3/4 cup of water in a small, heavy saucepan. Bring to a boil and cook until the syrup reaches 260°F on a candy thermometer. Set aside.
Strain cooled strawberry mixture through cheesecloth, squeezing to separate the majority of the seeds.
Pour the strained strawberries into a heavy saucepan with the sugar syrup. Bring to a boil and cook for eight minutes. Remove from heat and pour into two sterilized half-pint jars, leaving 1/4 inch of head space. Process in a boiling water bath for ten minutes.
Now, the next time someone asks to pass the syrup, you can instead pass them delicious, homemade Florida strawberry syrup!
If you need a great, easy waffle recipe, check out this one from All-Recipes.