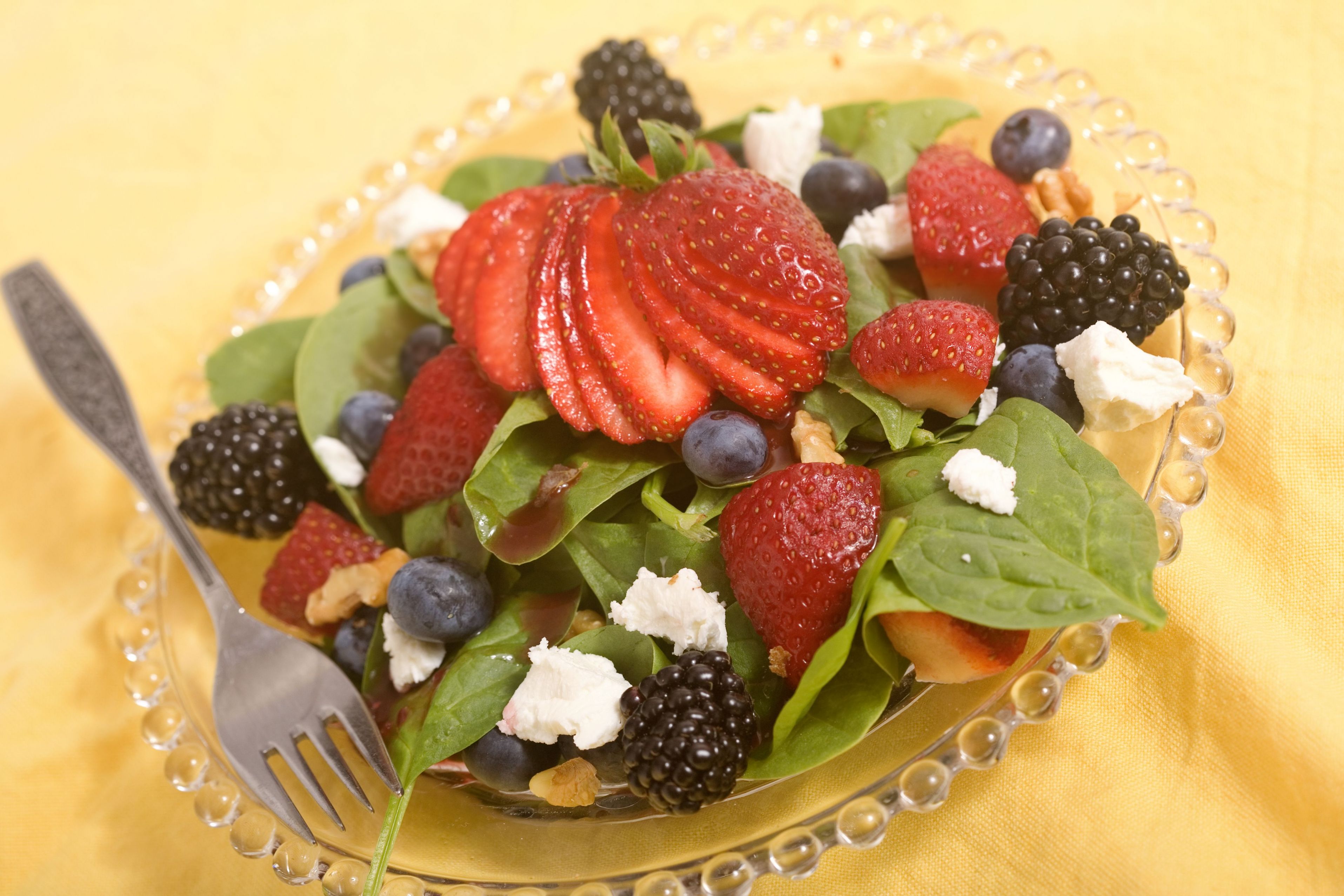 Strawberry Spinach Salad
This is a great recipe when you want a crisp, bright and delicious salad that is full of essential vitamins and nutrients. Give it a try, I just know you're going to love it.
Florida Strawberry Spinach Salad
Ingredients:
6 cups (32 ounces) strawberries
2 ounces balsamic vinegar
6 ounces fresh baby spinach
4 ounces goat cheese crumbles
1 cup walnuts or pecans (optional)
1 pint fresh blackberries (optional)
½ pint fresh blueberries (optional)
8 ounces Balsamic Vinaigrette Dressing
Bring strawberries to room temperature. Wash, drain and remove caps. Reserve eight whole strawberries. Slice remaining strawberries in half. Marinate sliced strawberries in vinegar five minutes. While marinating, divide spinach into eight equal portions (about 1 cup each) and place on individual salad plates. Drain strawberries well.
Divide sliced strawberries equally and arrange on each plate. Sprinkle goat cheese crumbles and nuts (if using) evenly over spinach and sliced strawberries. Cut reserved whole strawberries into thin slices. Fan a strawberry on top of each salad. If using, place blackberries and blueberries randomly on each plate. Pass vinaigrette. Makes 8 side salads.
Note: Add sliced grilled chicken breasts (about 1 ½ pounds) for a main course.