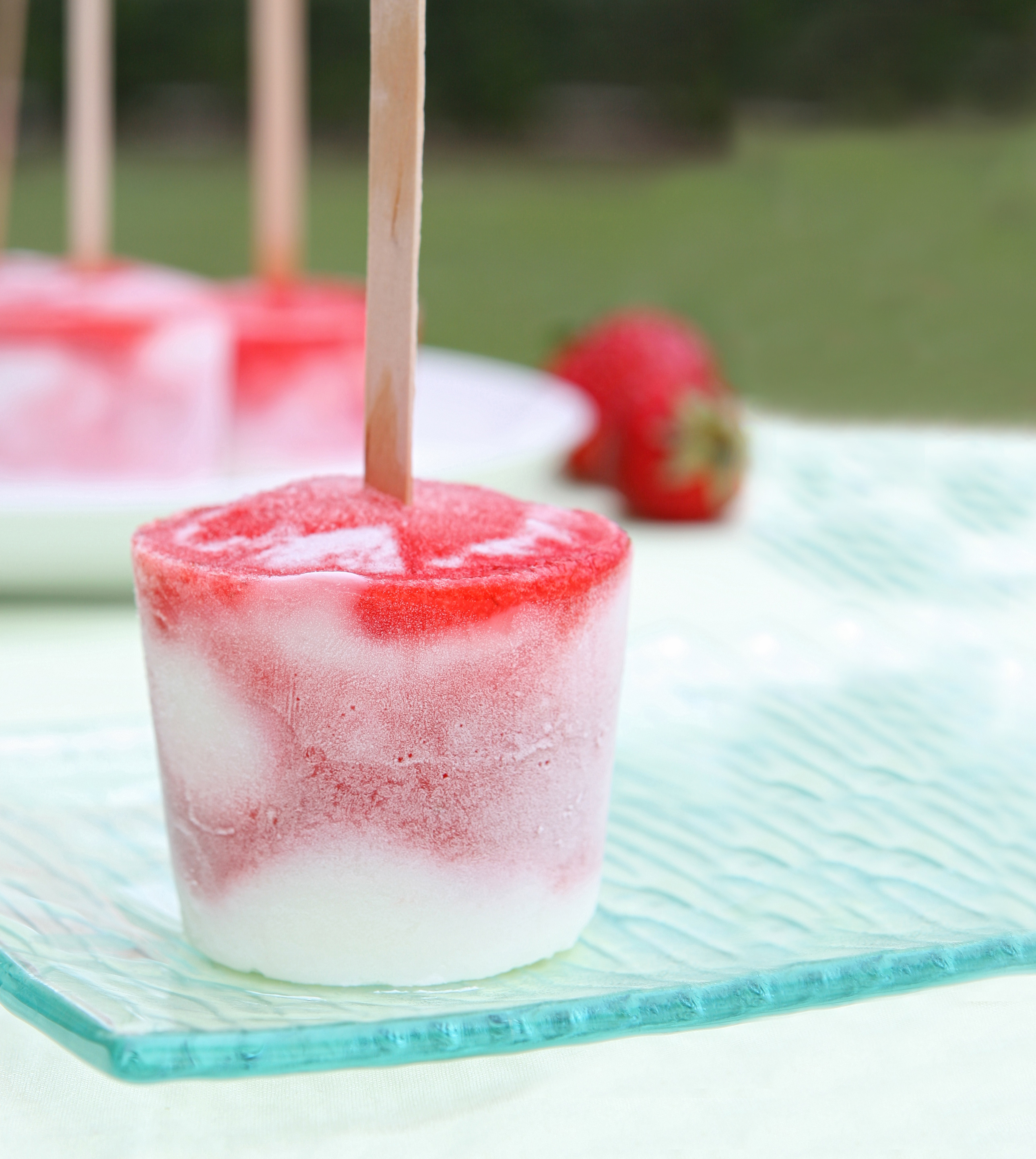 Strawberry Popsicles
Popsicle season is just around the corner. When I think of popsicles I think of hot summer days and of a freezer full of these icy treats. Invented in in 1905 by an eleven year old boy, over two billion popsicles are sold every year. In a way, they've become one of the official summer treats here in America.
Little Frank Epperson accidentally left a cup of homemade soda on his front porch one evening. The next morning he found it frozen solid with its stirring stick sitting in the middle. This was the first popsicle, though Frank called it an "Epsicle." 18 years later he patented the Epsicle as a Pop Sicle, pointing out that it was made from soda pop.
These days popsicles have grown up into gourmet foods and companies like Zoku have entire lines of popsicle making tools. Time to get creative for another hot summer! Here's a recipe to start you off.
Florida Strawberry-Yogurt Freezer Pops
1 pound Florida strawberries, hulled and chopped
1/4 cup sugar
1 lemon, juiced
2 cups low-fat vanilla yogurt
10 freezer pop molds and sticks
In blender or food processor add half of the strawberries, sugar and lemon juice. Purée ingredients until sugar is dissolved. Pour mixture into a small pitcher or container and add the rest of the chopped strawberries.
Fill each freezer pop mold by alternating layers of strawberry mixture and yogurt. Insert handle or stick into each freezer pop and freeze at least 5 hours. To serve, run warm water over outside of molds until pops come out easily.
If you don't have freezer pop molds, use small paper cups. Cover tops of cups with plastic wrap and poke the sticks through the plastic to keep them standing upright while in the freezer.