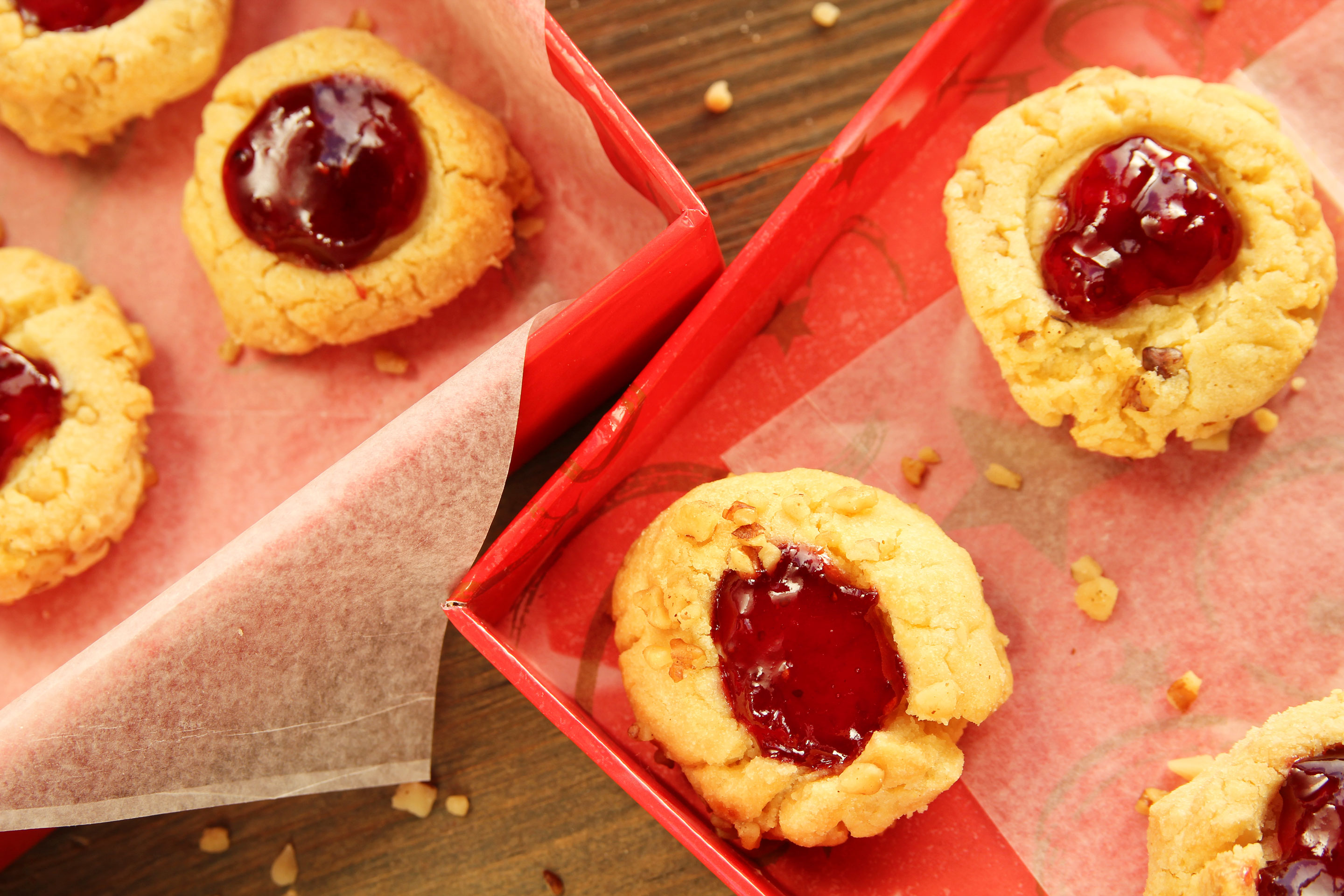 Strawberry Pecan Sandies
Have you ever had a Pecan Sandies cookie? Once you eat one of these little guys you'll be hard-pressed to stop any time soon. They sweet, light and crispy while at the same time savory, buttery and hearty.
Today we're jazzing up these otherwise delicious and addictive cookies by turning them into thumbprint cookies and filling them with Florida Strawberry Jam. If you need a great recipe for quick strawberry jam, we've got you covered right here.
This is another great recipe for those of you who prepared for the warm months when Florida strawberries aren't in season. We're putting your frozen strawberries and jam to good use!
Don't forget to have a batch of these ready when National Pecan Sandie Day comes around on June 23! Actually, make two batches. I promise they'll go fast!
Pecan Sandies Strawberry Jam Thumbprint Cookies
1 cup softened butter
1 cup vegetable oil
1/2 cup white sugar
1/2 cup brown sugar
1 cup confectioners' sugar
2 eggs room temperature
2 tsp vanilla extract
4 cups flour
1 tsp baking soda
1 tsp cream of tartar
1 tsp salt
2 cups chopped pecans
1 jar of Florida strawberry jam
In a large bowl or stand mixer, vigorously whisk together butter, oil and sugars until they are creamy. Whisk in eggs, one at a time, followed by vanilla.
Using a separate bowl, combine flour, baking soda, cream of tartar and salt. Stir into butter mixture. Add in pecans and mix until evenly distributed.
Place cookie dough in refrigerator for 30 minutes to 1 hour to firm up the dough. Meanwhile, preheat oven to 375°F.
Line a baking sheet with parchment paper. Remove chilled dough and roll into 1-inch balls placing them 2″ apart on the parchment paper. Use your thumb and press a well in the center of each cookie and fill each with Florida strawberry jam.
Bake 10-12 minutes or until the edges of the cookies are golden brown.