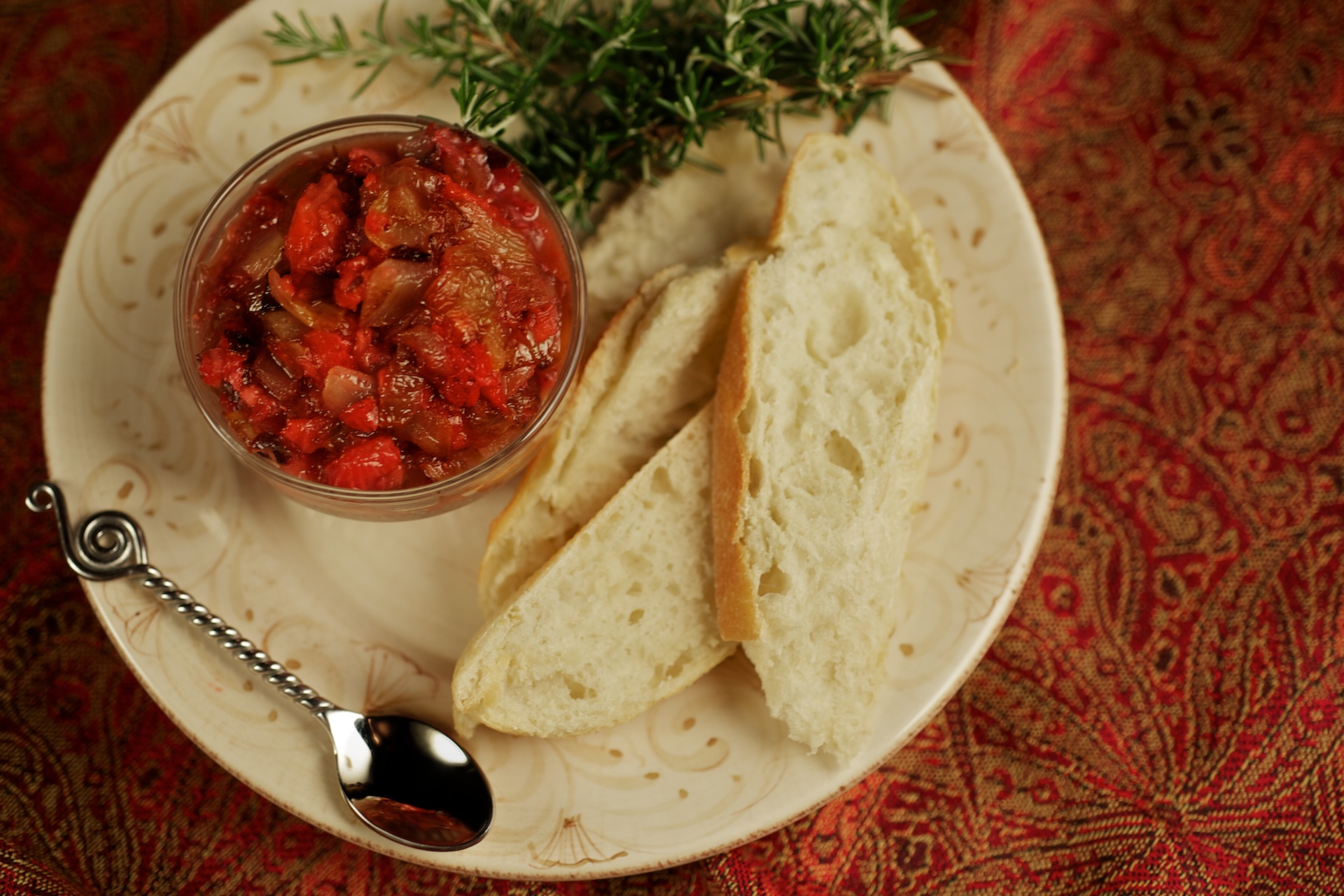 Strawberry Onion Relish
This recipe comes from Chef Jennifer Denlinger from Le Cordon Bleu School of Culinary Arts in Orlando. She served this relish during our presentation to her classroom. In her version of the recipe, Chef Denlinger used actual strawberry onions.
If you have ever been to Hillsborough County during the Florida strawberry growing season, you've probably seen these onion plants lining the edges of the strawberry fields. Some farmers plant them to keep out pests that would ordinarily go after the delicious Florida strawberries. Others are said to use them to keep out the elephants, according to Florida Strawberry Growers Association executive director, Ted Campbell.
Either way, the end result is a delicious Savannah Sweet Hybrid Onion with a hint of strawberry sweetness. The next time you're in Strawberry Capital of the World, make sure to look our for some strawberry onions at the fruit stands and farmers markets. Meanwhile, try this recipe with your favorite sweet onion.
Florida Strawberry Onion Relish
2 tbsp unsalted butter
2 large strawberry onions, diced into ½ inch cubes
1 pint of Florida strawberries, lightly pureed
1 tbsp granulated sugar
Kosher salt and ground black pepper to taste
In a sauce pot, melt the butter over medium heat. Add the onions and cook slowly stirring frequently. This will soften and caramelize the onions until they become delicate and sweet. Cook the onions until they are soft and the color of light brown sugar.
Next, add the strawberries, sugar,  salt and pepper. Mix thoroughly and continue to cook over medium low heat until thick. Remove from heat and let site for 15 minutes.
Serve warm or room temperature over fresh French bread or paired as a chutney with meats such as chicken breast, turkey, or seared duck breast.