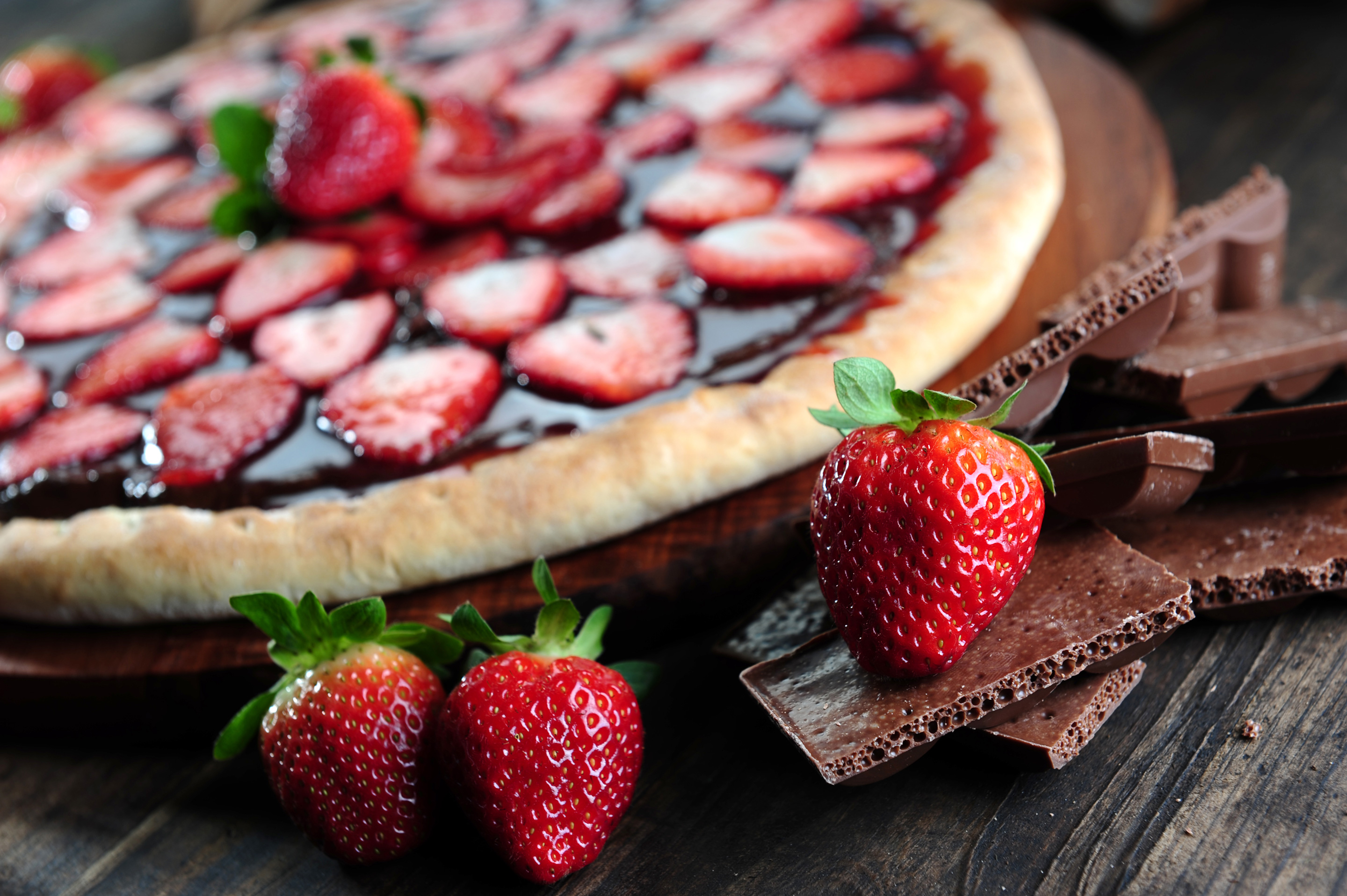 Strawberry Nutella Pizza
Strawberries are delicious. Nutella is delicious. Dark chocolate is delicious. Pizza is delicious. Why not combine all of these for one super delicious dessert?
Well that's what we are doing today. This dessert pizza combines real pizza crust with fresh Florida strawberries, hazelnut spread and dark chocolate.
This is a great dessert to make when time is limited. You can make this dessert in under 30 minutes! Hard to argue against that. Oh and didn't you know? World Nutella Day is February 5, just in time for Fabulous Florida Strawberry Month!
A little Nutella trivia… Did you know we have Napoleon to thank for this delicious spread?
Back in 1806, Napoleon tried to freeze out British commerce as a means to win the Napoleonic wars (and take over the world). The result was a disastrous continental blockade that caused the cost of chocolate to skyrocket and left Piedmontese chocolatiers in the lurch. Ever resourceful, chocolatiers in Turin started adding chopped hazelnuts to chocolate to stretch the supply as much as possible. The ensuing deliciousness was a fateful paste dubbed "gianduia."

via Mental Floss
Now, let's get cook'n!
Florida Strawberry Nutella Pizza
Ingredients
Pizza dough for one pizza
1 jar of Nutella
8 oz bittersweet chocolate bar
4 cups of sliced Florida strawberries
Preheat the oven to 450°F. If you have a pizza stone, place it in the oven as it pre-heats. This will give you an extra crispy crust just like a traditional stone pizza oven!
Roll out the dough on a floured surface. Pressing from the center out in a circular motion, start forming your pizza. It's important to keep the dough density consistent so flip the dough and re-flour from time to time.
Take your pizza stone out of the oven. Dust the top of the pizza stone with flour and carefully place the pizza dough on the stone. Place back into the oven and bake for around 10 minutes or until its edges are puffy and the crust begins to turn golden brown.
Once the pizza is ready, remove from the oven and the pizza stone. Now spread the Nutella and don't be afraid to be as generous as you like! Grate the dark chocolate bar over the Nutella.
Evenly distribute the sliced strawberries, slice and enjoy!