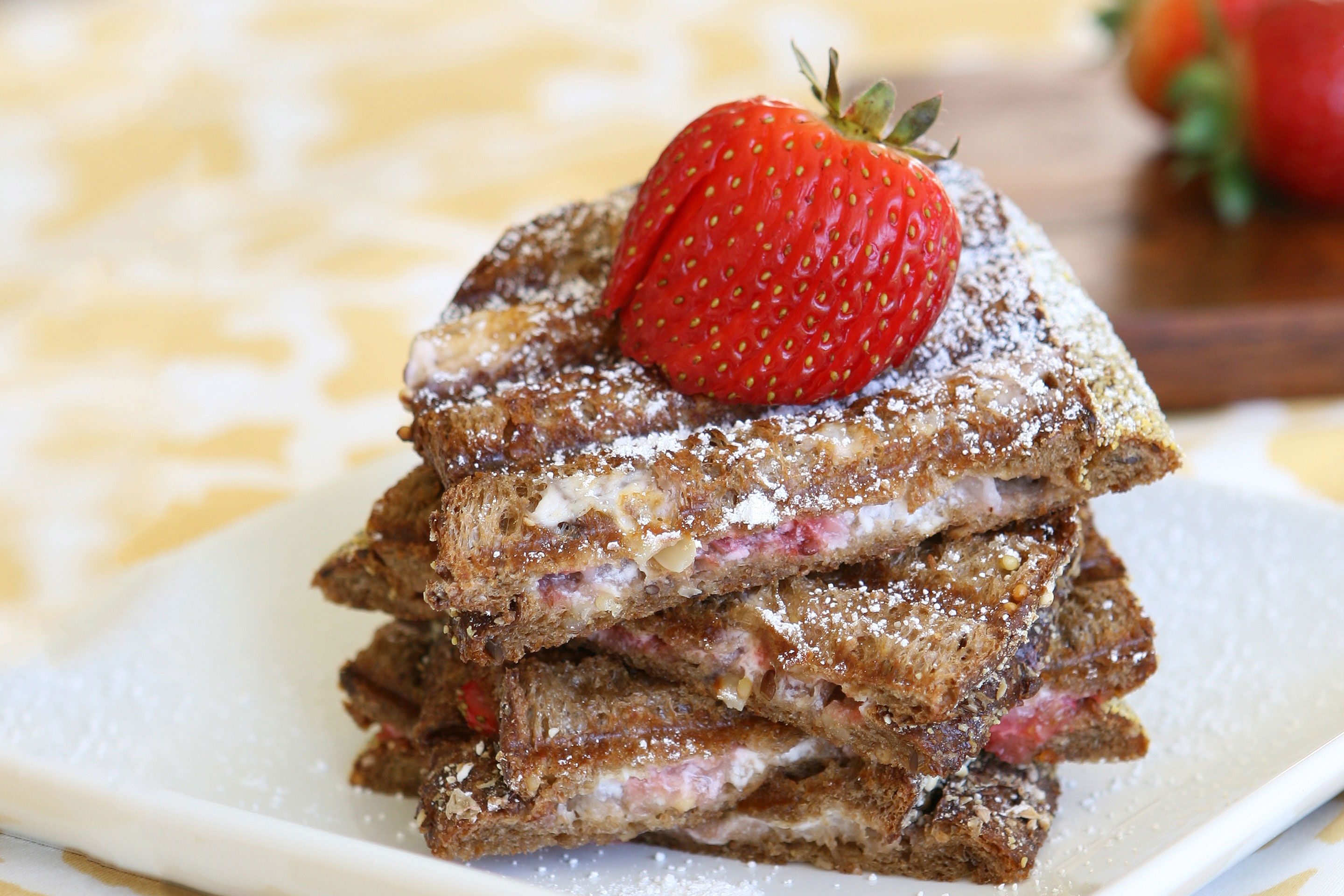 Strawberry Mascarpone Panini
This isn't the first time we've shared a recipe including the difficult to say but delicious to eat mascarpone. First there were Jillian Uhl's Strawberry Turnovers, then the Chocolate Hazelnut Mousse cake and most recently a Strawberry Mascarpone Tart from Jamie Schler. By now I think it's clear,  mascarpone and strawberries are a great pairing.
I have always been a fan of serving strawberries hot but it isn't something most people think about. Heating up strawberries actually helps boost their flavor. It's why I always recommend people store their strawberries in their fridge but serve fresh berries at room temperature. This recipe warms up those delicious berries and it's one of the reasons I wanted to share it with you. Thanks to Chef Justin Timineri for creating little treat!
Strawberry Mascarpone Panini
8 slices fresh bread (1/2 inch thick)
1/2 cup mascarpone cheese
1/2 pound Florida strawberries, hulled and sliced thin
2 tablespoons unsalted butter, melted
Confectioners' sugar for dusting
Heat a panini press or griddle over medium heat. Spread a thin layer of mascarpone on top of each bread slice.
Add an even layer of strawberries to four bread slices. Use the other four slices of bread to top the sandwiches.
Brush sandwiches with butter and grill or press until golden, about five minutes. Transfer panini to cutting board and dust with confectioners' sugar. Serve warm.