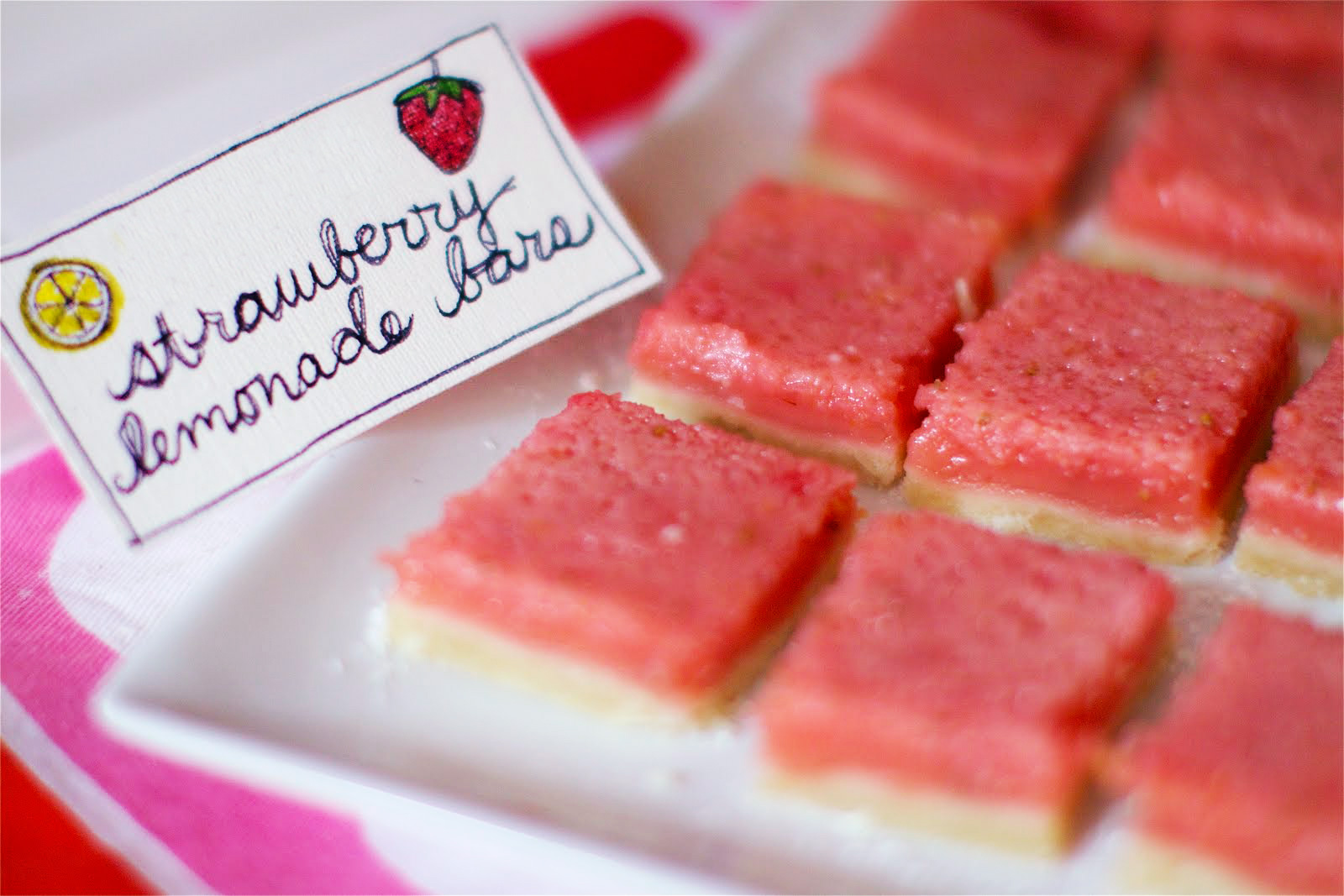 Strawberry Lemonade Bars
As Autumn comes and winter approaches, memories of the warmth of summer begin to fade. In its place are winter boots, early nights and cold mornings. It can get downright miserable at times. But, never fear, help is near!
Down south, in Plant City, Florida we're harvesting winter strawberries from Thanksgiving through early March to give you a "taste of summer, all winter long." That's why we're sharing this recipe from Audra Wahhab, now. We think it's a perfect example of how a delicious Florida strawberry recipe can brighten up the winter doldrums.
"I loved the idea of putting my favorite summer drink into a bar with winter strawberries. I recommend these straight out of the fridge for that lemonade-esque affect," explained Audra.
So get a taste of summer all winter long with this fun and easy recipe.
Strawberry Lemonade Bars
Ingredients
Crust
1/4 cup sugar
1/2 cup butter, room temperature
1 1/2 cups all purpose flour
1/4 tsp salt
Filling
1 cup fresh lemon juice
2-3 tsp lemon zest
1/2 cup pureed strawberries (about 3/4 cup berries)
1 1/4 cups sugar
4 large eggs
1/4 cup all purpose flour
1/2 tsp baking powder
1/4 tsp salt
Preheat oven to 350°F. Lightly grease a 9×13-inch baking pan.
Begin by making the crust. In a large bowl, cream together sugar and butter, until smooth and fluffy. Working at a low speed, gradually beat in flour and salt until mixture is crumbly. Pour into prepared pan and press into an even layer. Bake for about 17 minutes, until set at the edges.
While the crust bakes, prepare the filling.
In the bowl of a food processor, combine lemon juice, lemon zest, strawberry puree, sugar and eggs and process until smooth. Add flour, baking powder and salt, then pulse until smooth.
Gently pour the filling evenly over the hot crust when it has finished baking.
Return pan to oven and bake for 23-26 minutes, until the filling is set.
Cool completely before slicing. Use a damp knife to ensure clean slices.
Store bars in the refrigerator.
Makes 24 bars.
Source: Baking Bites
Related articles