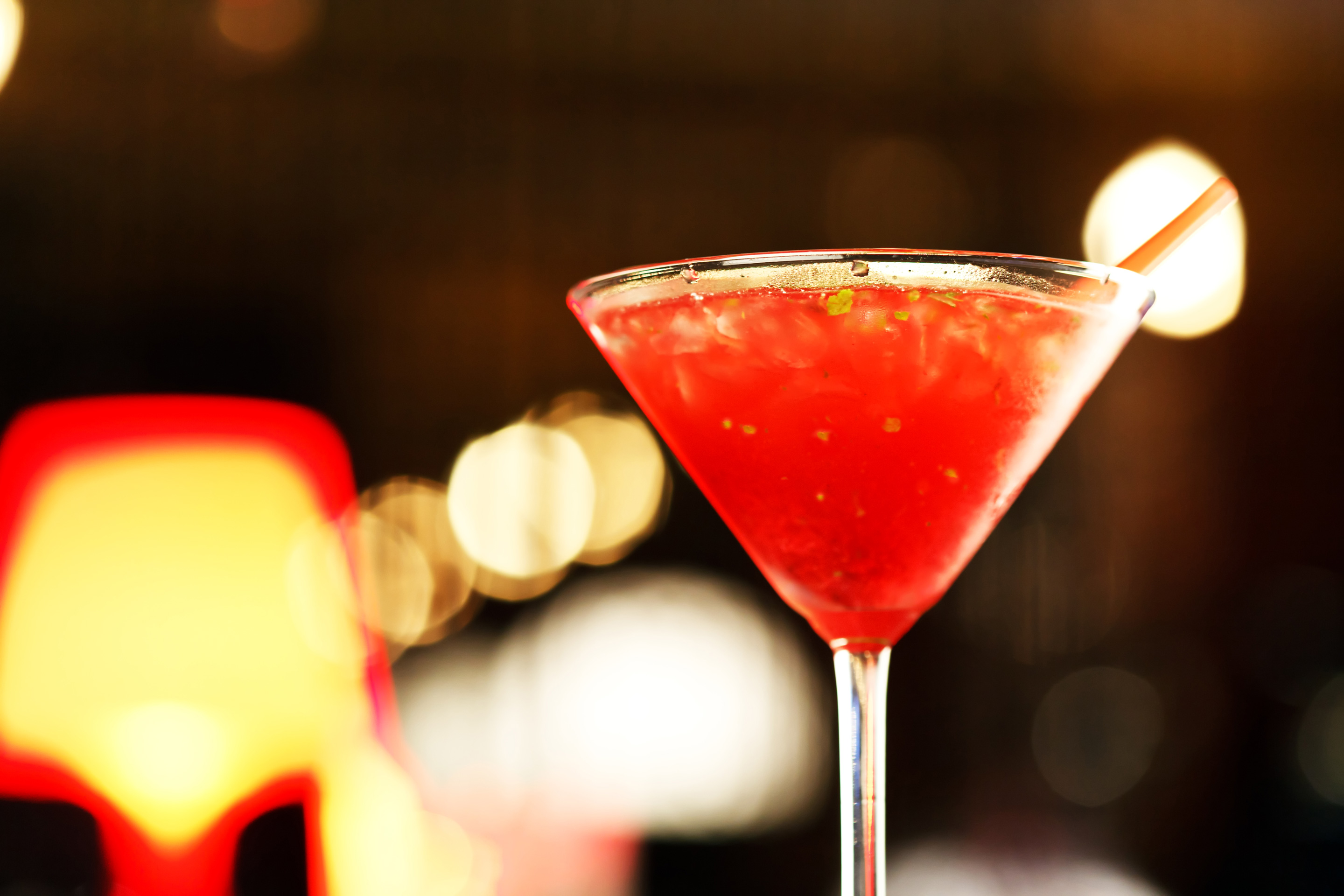 Strawberry Jalapeño Margarita
There's a margarita at Aldaco's Stone Oak in San Antonio Texas that becomes an instant favorite for anyone who tries it. It's Blanca's "ZESTY" Margarita made with Peligroso Reposado, agave nectar, sliver of fresh jalapeño & fresh lime juice. If you're ever in San Antonio, get a taste of this margarita.
However, if you don't have any plans on going to Texas and want to make the Florida strawberry version of this delicious margarita, we've got you covered. This recipe was inspired by Blanca's but we changed things up a bit.
We've added of course Florida strawberries which bring a sweetness that goes great with the sourness of the lime. A little triple sec helps cool off the heat of the jalapeño. If you choose to salt the rim of the glass be prepared for an even sweeter flavor as the savory salt competes with the sweet and sour flavors of the margarita.
By the way, National Margarita Day is February 22, the peak of Florida strawberry season and of course Fabulous Florida Strawberry Month!  It's a match made in heaven!
Florida Strawberry Jalapeño Margarita
4 large Florida strawberries
2 limes juiced
1/2 jalapeño seeded and sliced
4 oz tequila
1 oz triple sec
1 tbsp agave nectar
Kosher salt
Muddle strawberries, lime juice and jalapeño in a cocktail shaker until strawberries are pulverized.
Add remaining ingredients into the cocktail shaker with ice. Shake vigorously for ten seconds before straining into a glass rimmed with salt and filled with ice.
Feel free to garnish with slices of lime, strawberries and even jalapeño slices! Now enjoy!