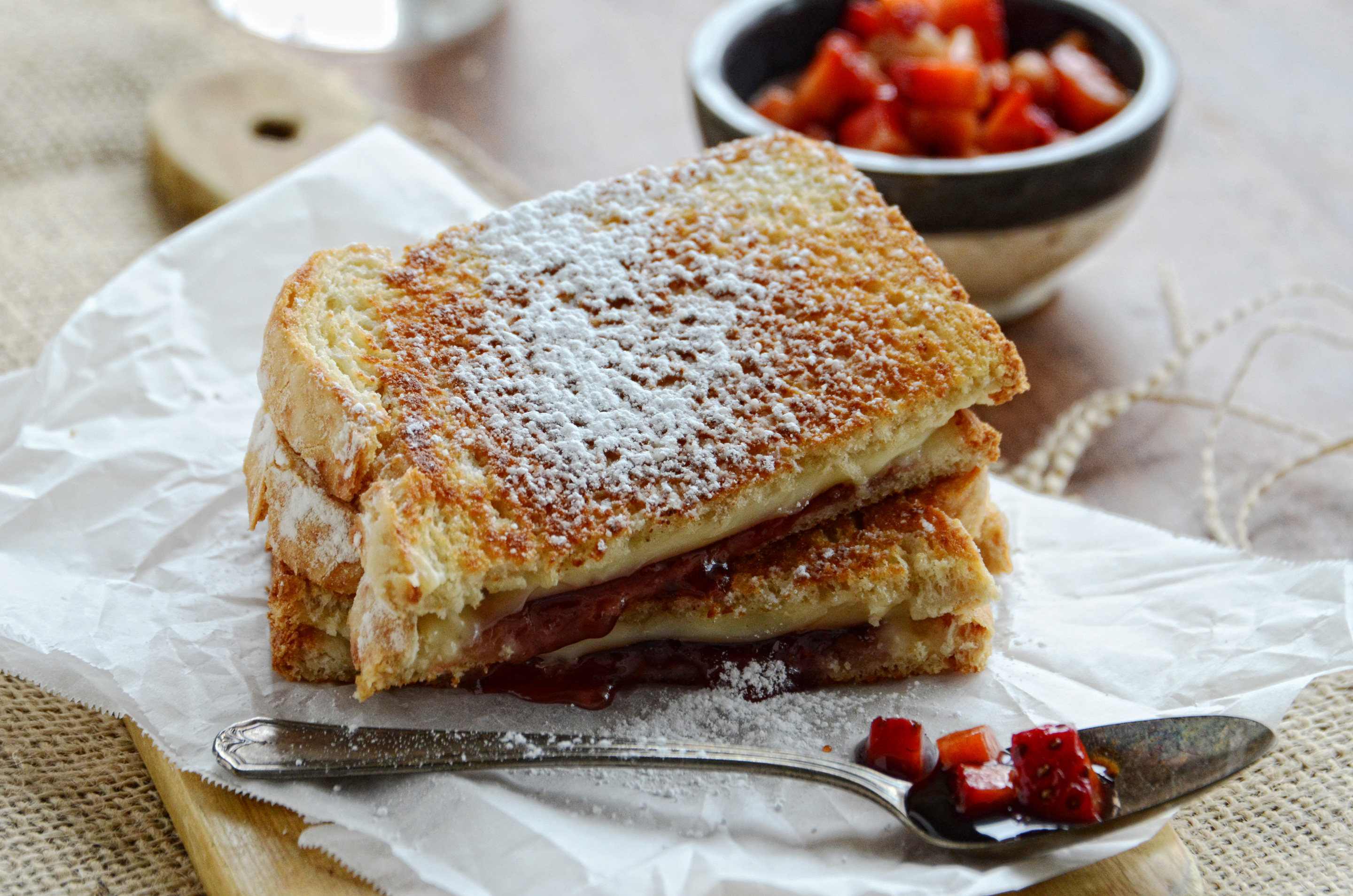 Strawberry Grilled Cheese
The following recipe comes to us from our latest featured blogger, Faith Gorsky. She creates delightful recipes that are as delicious as the food photography that accompanies them.
Grilled cheese, the iconic American sandwich, is a favorite of most kids growing up and never stops being comfort food, even to adults. Crisp and buttery outside and gooey with melted cheese inside, it's the perfect sandwich, even in its most basic form.
For this sandwich, Faith took a cue from her mom and went with her favorite: strawberry jam and cheese, with a sprinkling of powdered sugar. It tastes like a cheese Danish; a fresh, piping hot, lovely cheese Danish.
If you like this recipe, you should check out some of Faith's other amazing recipes from her blog, An Edible Mosaic.
Strawberry Grilled Cheese with Strawberry Balsamic Relish
1 teaspoon honey (preferably raw, local honey)
1 teaspoon good quality balsamic vinegar
1/2 cup (75 g) diced fresh strawberries
4 slices of your favorite bread
4 teaspoons butter, at room temperature
3 slices American Cheese
3 tablespoons strawberry preserves
1 teaspoon powdered sugar, for garnish (optional)
Mix together the honey and vinegar in a small bowl and stir in the strawberries; set aside for the berries to macerate while you make the sandwiches.
Spread 1 teaspoon butter on 1 side of each slice of bread. Place 1 slice of bread (butter side down) on a cutting board; top each with 1 1/2 tablespoons strawberry preserves and 1 1/2 pieces of cheese. Place the remaining slice of bread on top (butter side up).
Grill the sandwiches in a large skillet (or on a griddle) over low heat until golden on both sides.
To serve, transfer each sandwich to a plate and sprinkle on a dusting of powdered sugar if desired. Serve the sandwiches hot along with the macerated strawberries to spoon on top.
Chef's Note: Faith prefers this recipe with fresh sourdough bread
Originally posted at An Edible Mosaic.