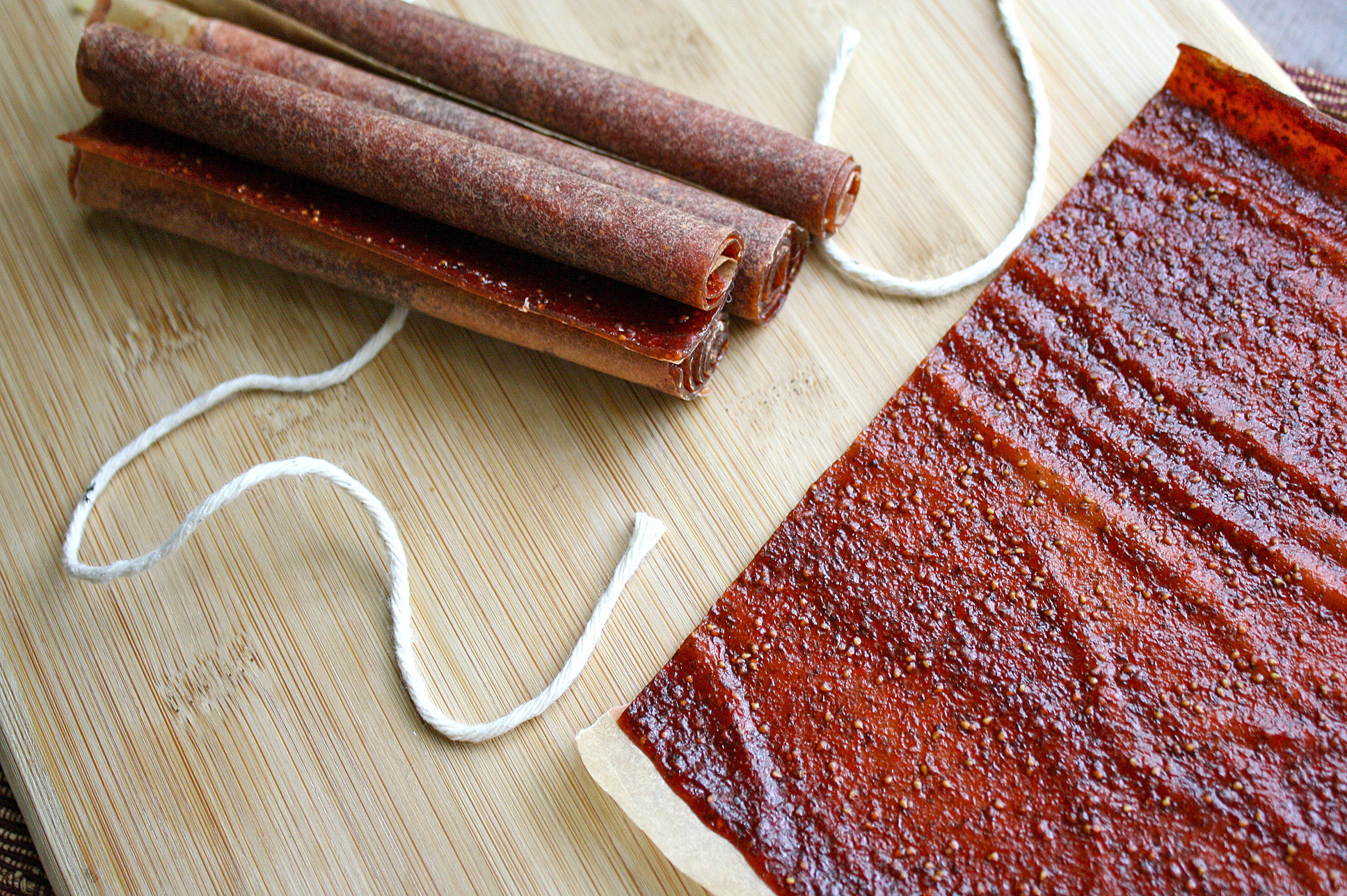 Strawberry Fruit Leather
Kids absolutely love those strawberry flavored Fruit Roll-Ups you can buy at the grocery store.
In the early 1980's, General Mills released their strawberry Fruit Roll-Ups, and they were an absolute hit with both kids and moms. That's because they were a great source of vitamin C, low in fat and an easy way to pack a little bit of fun and a healthy treat in a lunch box.
But these days, Fruit-Roll-Ups are full of all sorts of chemicals, dyes and flavorings, nearly twenty ingredients in all! Such a simple treat should also have simple ingredients right?
Thanks to Meredith Steele from the blog, In Sock Monkey Slippers, we have this awesome four ingredient, all-natural recipe for Florida strawberry fruit leather.
The best thing about this simple treat is that if you make it at home you don't need chemical preservatives, you can control the amount of sugar, and best of all you can be as creative as you want to be. I have yet to see strawberry basil fruit leather and after tasting it we are all missing out!

The sweetness of the strawberries and the fresh almost licorice taste of the basil makes a unique and amazingly flavorful treat for everyone! I've got many different flavor combos to share with you in the near future. So watch out!
Look for Meredith to be a feature in our Culinary Chronicles very soon!
Strawberry Basil Fruit Leather
1 1/2 pound fresh or frozen Florida strawberries
1 cup fresh basil (about 40 leaves)
1/2 cup sugar
1 tbsp lemon juice
Combine all ingredients in a food processor and purée for 1 minute until smooth. If you don't have a food processor you can finely chop the basil and add everything in a saucepan. Cook for 5 to 10 minutes until the strawberries are soft and mash until smooth with a potato masher.
Pour the purée into a pot or saucepan and bring to a boil. Reduce heat to medium-low and simmer for 5 to 10 minutes until the mixture becomes a little thicker.
Line a 17″x 11″ baking sheet with parchment paper and pour the purée onto it. Spread out evenly with a spatula, leaving a half-inch of parchment paper on all sides.
Place in a 170°F oven for 6 hours (or 120°F for 8 to 10 hours) until the purée is shiny and no longer wet and supper sticky. Allow to cool.
Once cool, remove from the pan with the paper intact. Roll tightly and cut into sections with a sharp knife. Serve and watch the smiles. Store in a plastic bag or air-tight container in the pantry for up to 3 months.
Related articles