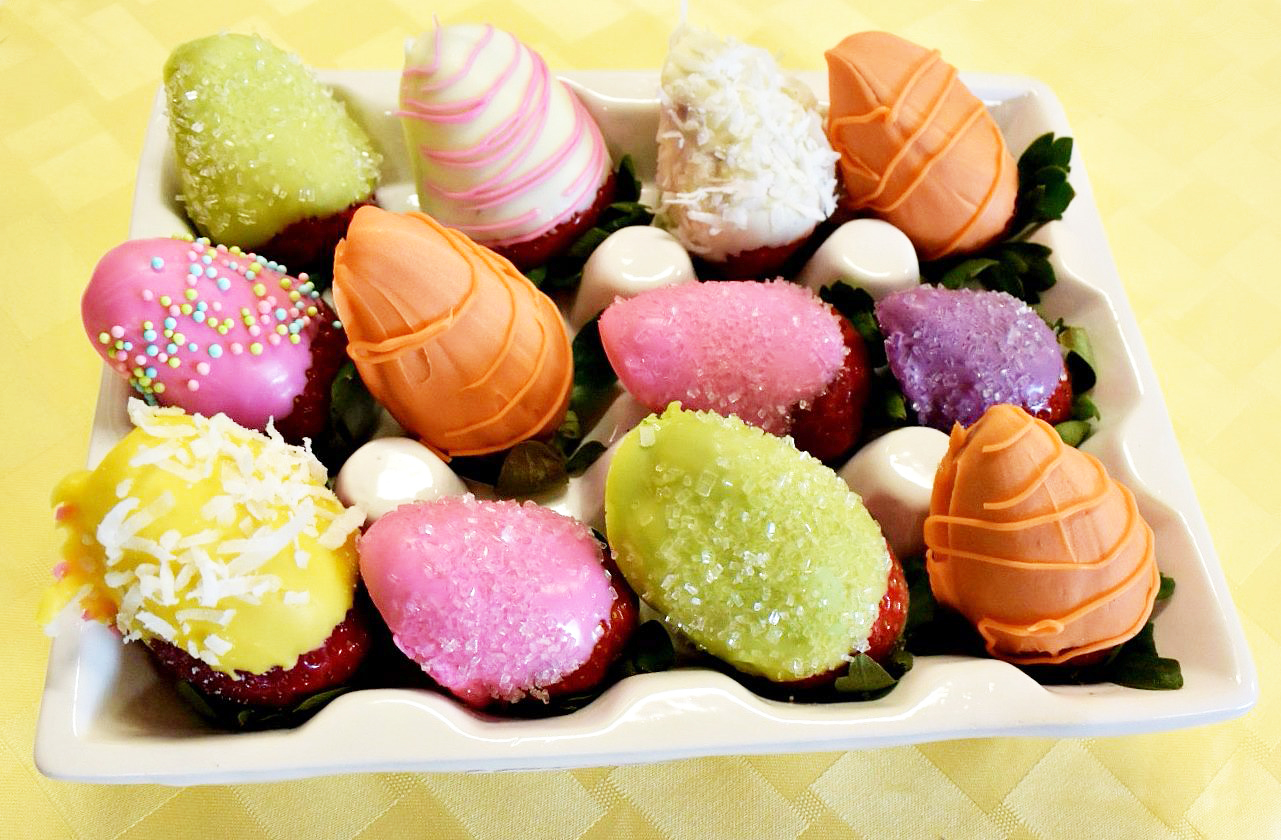 Strawberry Easter Treats
Looking for some eggcellent Easter goodies? How about these colorful Easter goodies made with sweet delicious Florida strawberries?
Here are a few tips to keep in mind:
The directions are the similar as chocolate dipping (see below).
Use the microwave to melt your chocolates if you're using several different colors.
Be sure to coat the outside of the dipped berries with sugar crystals before the chocolate coating hardens.
Decorate the strawberries like carrots by piping lines on the outside of orange dipped berries. Use a plastic bag with a small toothpick hole in the corner and pipe while the coating is warm.
Ingredients
Florida strawberries (preferably with stems)
About 1/2 cup each of colored chocolate wafers or melting discs
Method
Wash, drain and pat strawberries with paper towels. Line a baking sheet with waxed paper. Place chocolate wafers in a microwave-safe container. Heat on medium power for 30 seconds. Stir. Continue heating in additional 30-second intervals, stirring often. repeat process until chocolate wafers are completely melted and smooth. Repeat for rest of the colored wafers.
Hold strawberries at stem (or insert wooden toothpick or skewer in each berry) and dip in melted chocolate to cover two-thirds of the berry. Allow excess chocolate to drain off. Place berries on the baking sheet to cool. If you're using sugar crystals, coat the strawberries before placing them in the refrigerator. Place the baking sheet in the refrigerator for about 15 minutes until chocolate is set.
Remove baking sheet from refrigerator. Use a toothpick or wooden skewer that has been dipped in the melted chocolate. Drizzle the white chocolate (or other color) over the chocolate-dipped strawberries in a zigzag pattern. remove toothpicks or skewers before serving. Makes 18-24 berries (depending on size).