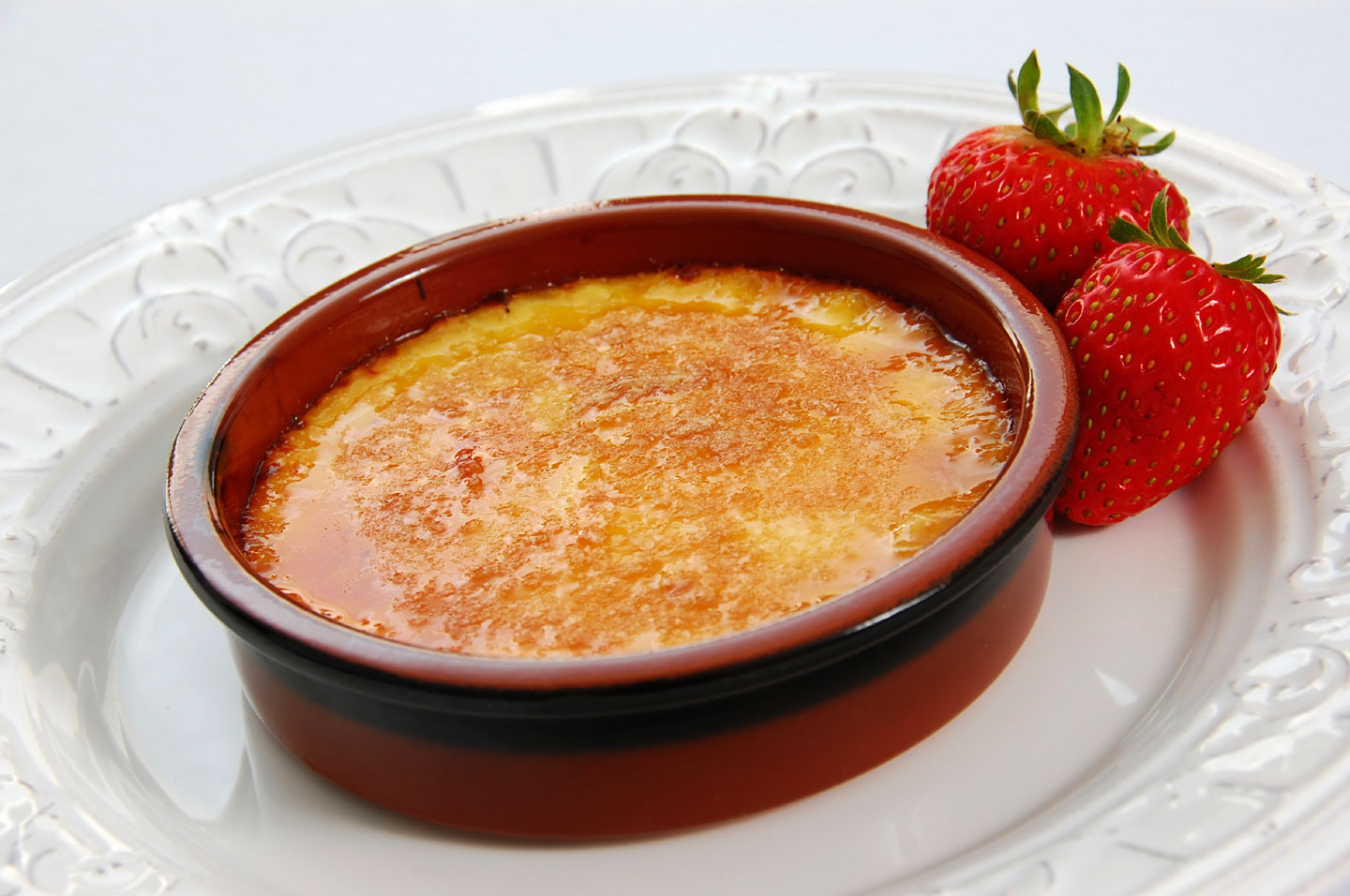 Strawberry Crème Brûlée
Another wonderful recipe from the award-winning Emily Hobbs. If you haven't tried her Florida Strawberry Cobbler, you are really missing out!
This time Emily shares her White Chocolate-Strawberry Crème Brûlée, a classic French desert with a Florida strawberry twist.
Emily adds, "Florida winter strawberries are my absolute favorite fruit. I buy Florida strawberries weekly during the winter and use them in oatmeal, salads and desserts. They're also a great on-the-go snack. It's nice to have fresh fruit during the winter that's not terribly expensive."
Ingredients:
8 large egg yolks
2 teaspoons vanilla extract
3 cups heavy cream
3/4 cup granulated sugar, plus 6 teaspoons
4 ounces chopped white chocolate
1 quart Florida strawberries, stemmed, finely chopped
Preheat oven to 350°F. Place 8 (1 cup) ramekins in a large roasting pan; fill roasting pan with enough hot water to come halfway up sides of ramekins. The hot water keeps the humidity up in the oven, preventing the custards from cracking.
In a large bowl, whisk together yolks and vanilla until combined, set aside.
In a large saucepan, over medium heat, bring cream and 3/4 cup sugar to a simmer, whisking frequently; remove pan from heat and stir in white chocolate until melted. Whisk hot cream into yolks until well combined. Evenly sprinkle strawberries into each ramekin and then slowly pour cream into each ramekin, over the strawberries, using a ladle.  Bake 40-45 minutes, or until just set.
Transfer ramekins to a wire rack and cool 30 minutes before transferring to refrigerator to chill completely – about 2 hours. When ready to serve, sprinkle a teaspoon of sugar over each custard, brûlée using a kitchen torch, and serve with strawberries on the side. If you don't have a torch, place ramekins on a baking sheet.  Broil for one to two minutes in the oven, until sugar caramelizes, but does not burn.