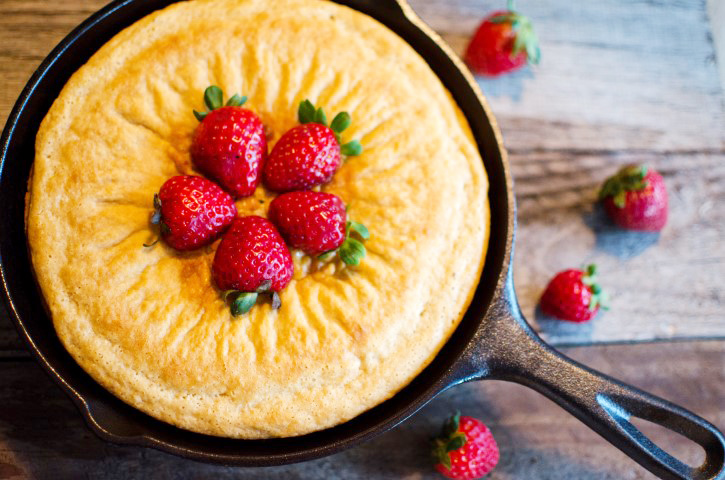 Strawberry Buttermilk Cake
Cricket Plunkett is the voice behind Cricket's Confections. She graduated from the Culinary Institute of America with a degree in baking and pastry before discovering she could no longer eat gluten. Now she uses her pastry knowledge to make healthy snacks and confections that can satisfy any sweet tooth!
This is what Cricket says about her Strawberry Buttermilk Cake:
There is something so comforting about a cake in a skillet! This Strawberry Buttermilk Cake is slightly sweetened with honey and has a beautiful light texture. It's the healthy dessert you've been looking for.
Ingredients:
 ½ cup cornstarch
½ cup brown rice flour
¼ cup oat flour
1 tablespoon milk powder
1 tablespoon baking powder
¼ teaspoon salt
1 cup chopped Florida strawberries
1 egg
½ teaspoon lemon zest
½ cup buttermilk
½ teaspoon vanilla extract
Method:
Mix all dry ingredients.
Add strawberries and mix well (this will prevent them from sinking to the bottom of the pan).
Add the remaining ingredients.
Pour into grease 8 inch pan or skillet.
Bake at 400°F for about 15-20 minutes until an inserted tooth pick comes out dry.
Originally posted at Cricket's Confections.
Check out the Cricket's Confections website, follow Cricket on Facebook, Twitter, Pinterest, and Instagram.
Pin it!