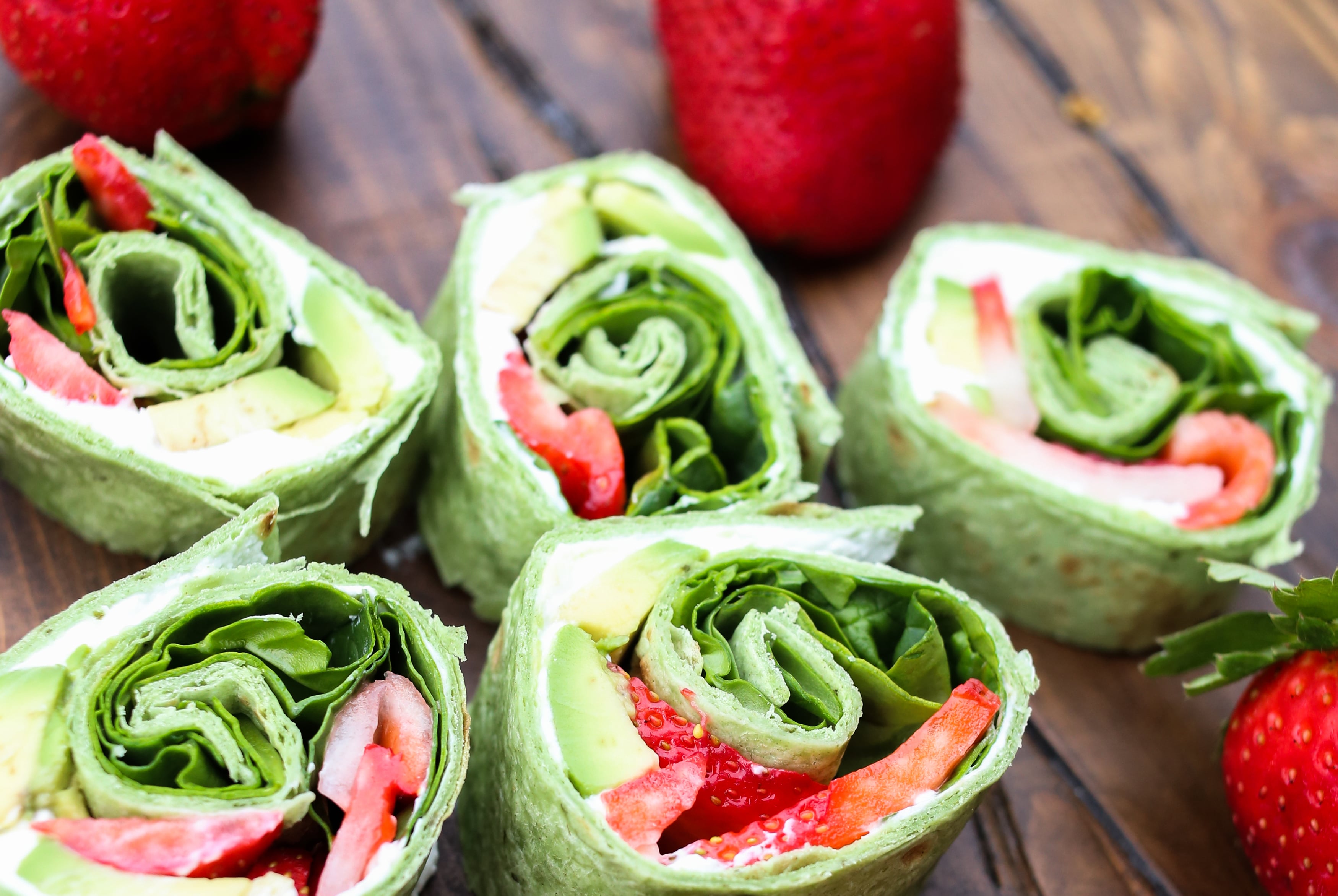 Strawberry Avocado Pinwheels
Katie Compton loves to share her favorite recipes and DIY projects on her blog, Helpful Homemade. Her recipes range from savory to sweet, and she hopes that they'll inspire you!
Katie is sharing her recipe for Strawberry Avocado Pinwheels. Here's what she says about the recipe:
We have the richness of the avocados, the sweetness of the strawberries, a bit of tang from the lemon goat cheese, the bite of red onion, and the crunch from raw spinach leaves…. These little strawberry avocado pinwheels are such a great, fresh bite to enjoy as an appetizer, and they're so easy to put together!
Ingredients
1 large spinach wrap
2 ounces goat cheese
Juice from ¼ lemon
½ avocado, sliced
¼ cup red onion, sliced thin
8 medium Florida strawberries, sliced thin
1 cup fresh baby spinach leaves
Salt and pepper, to taste
Instructions
First, make the lemon goat cheese. Whip the goat cheese together with the lemon juice. Add salt and pepper to taste.
Next, lay the spinach wrap on a clean surface. Layer the ingredients in stripes along the surface of the wrap. Recommended: spread the lemon goat cheese on one end of the wrap, then below it layer the avocado, red onion, strawberries, and spinach.
Starting at the side with the spinach and ending with the side with the goat cheese, tightly roll up the wrap.
Use a sharp knife to cut the ends off the wrap (discard – or eat them as a snack sample!), then slice into 1-2 inch pinwheels. If desired, secure the end of the wraps with a toothpick.
Serve, and enjoy!
Originally posted on Helpful Homemade.
Check out the Helpful Homemade website, and follow Katie on Facebook, Twitter, Pinterest, and Instagram!
Pin it!