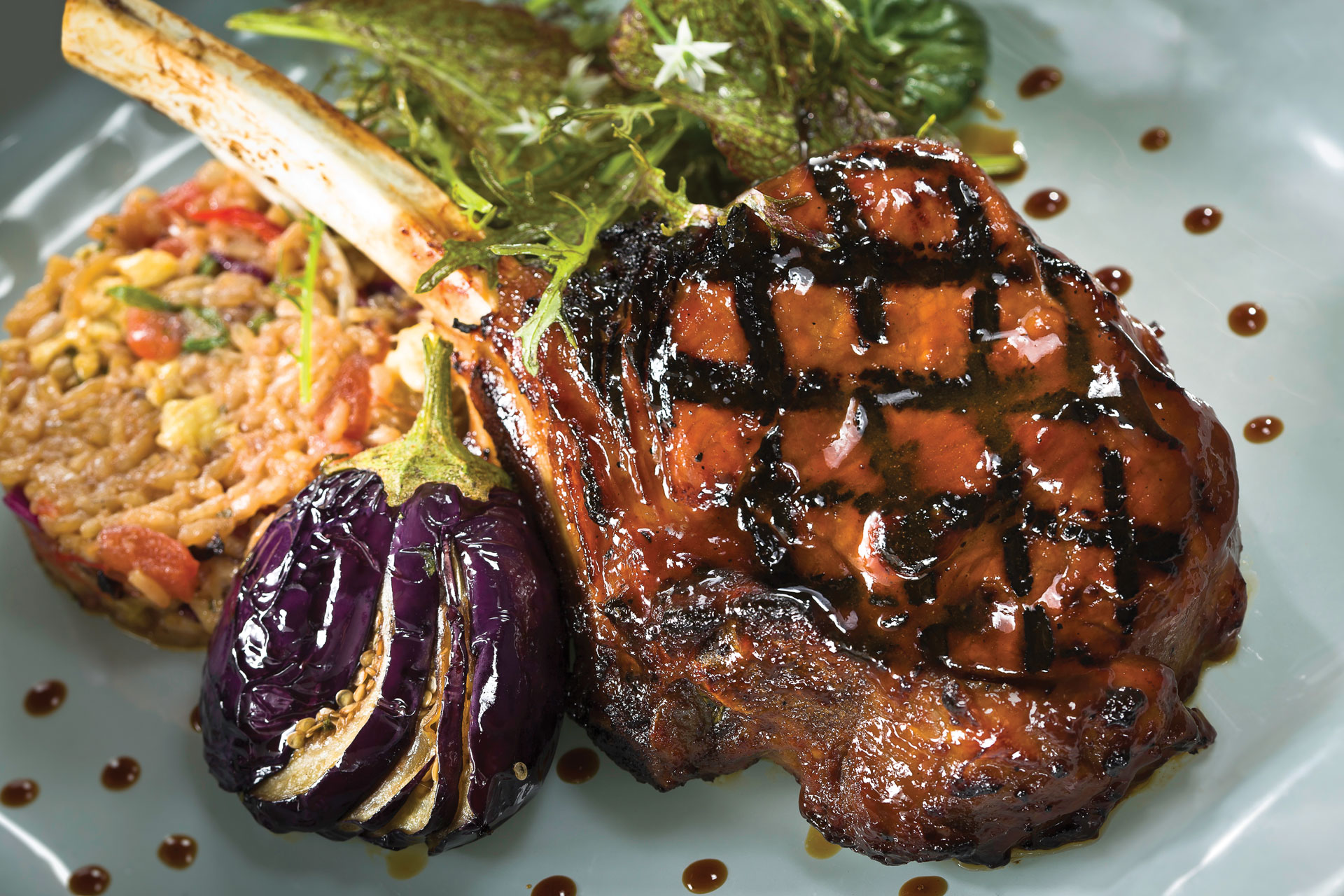 Strawberry-Ancho Plum Sauce
Chef Norman Van Aken's recipe for Florida Strawberry-Ancho-Asian Plum Sauce is one that you'll want to make often. It will keep well in the refrigerator for two to three weeks. It's fantastic as a sauce or glaze on grilled pork, chicken, lamb, fish or beef.
The ingredients are compelling. The sweetness of ripe, red Florida strawberries married with ancho chiles, sherry wine vinegar and crushed garlic make for a succulent combination.
This recipe calls for something you might not have heard of before, ancho chilies. Ancho chilies are being used more-and-more often. In case you're not familiar with them, they are a broad, dried chili pepper, about three to four inches long. They are deep reddish-brown in color with a flavor that is somewhat sweet and somewhat raisin-like, with medium heat.
Ancho chilies are actually just dried poblano peppers with which you might be more familiar. The aroma these peppers put off while simmering with the rest of the ingredients is intoxicating!
Learn more about the legendary Chef Norman Van Aken, "founding father of New World Cuisine" in Culinary Chronicles.
Florida Strawberry-Ancho-Asian Plum Sauce
4 dried ancho chilies
1 quart water
12 cloves fresh garlic
1 1/2 cups Asian plum sauce
3 tablespoons Spanish sherry wine vinegar
1/2 teaspoon kosher salt
1 tablespoon cracked black pepper
1 pound fresh Florida strawberries, washed, hulled and thinly sliced
Remove stems and seeds from chilies. In a heavy large skillet, over high heat, toast until color darkens slightly and chilies are fragrant, about 30 seconds per side. Remove from heat, cool slightly and roughly chop.
In a medium saucepan add water, garlic and chilies. Bring to a medium-high boil. Reduce until only a small amount of liquid remains. Place chilies and garlic mixture into a food processor fitted with the metal blade and pulse until smooth. Add the plum sauce, vinegar, salt and pepper. Pulse until well blended. Gently fold in sliced strawberries. Return mixture to sauce pan and heat through. Remove from heat and cool.
Divide into jars with tight-fitting lids and keep refrigerated until needed. Makes about 1 quart of sauce.
CHEF NOTES:

A blender may be used instead of a food processor. This sauce is excellent on any cut of pork, chicken, duck, beef or fish. Asian plum sauce may be purchased in most supermarkets, Asian specialty food stores or online.
You can download a copy of Chef Norman Van Aken's beautiful recipe card by clicking the download button below.