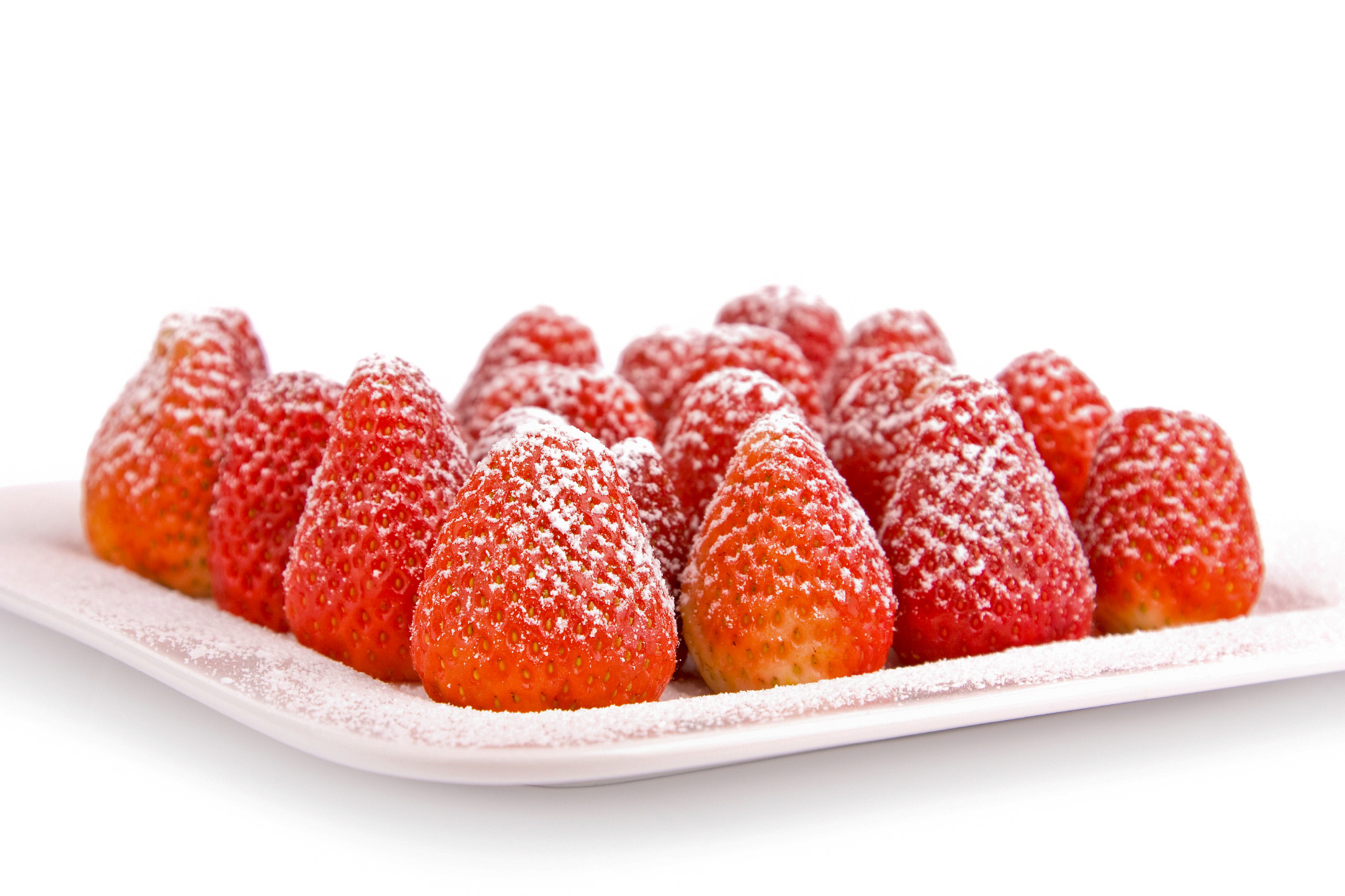 Dusted Strawberries
This simple dessert is sure to please. Florida strawberries dipped in powdered sugar. How easy is that?
A recipe for these tasty morsels isn't required. Purchase one quart (1 ½ pounds) of winter strawberries. Refrigerate. About 30 minutes prior to serving, remove berries from refrigerator, wash, drain and pat dry. The caps may be left on the berries for ease in dipping and as a time saver for the host or hostess. Carefully place strawberries in a cut glass or other attractive serving bowl. Blanket them with ½ cup powdered sugar.
When ready to serve, direct guests to remove berries one-by-one to their waiting dessert plate that has been sprinkled with additional powdered sugar. Roll or dip each berry in the sugar. A piece of high-quality dark chocolate candy makes a perfect partner to this simple after-dinner dessert. Don't forget the Champagne Berry Cocktail and coffee – French roast is best.