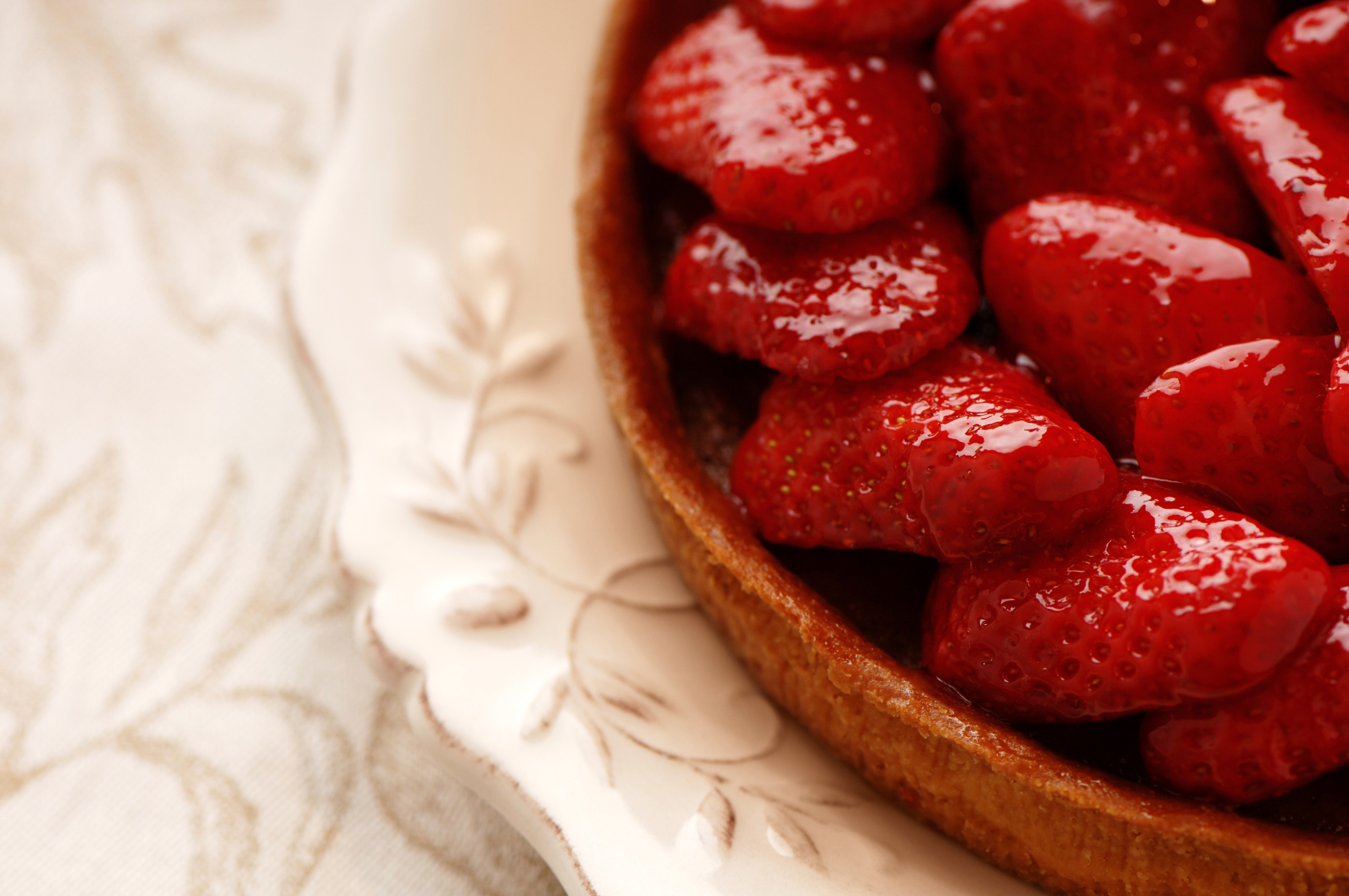 Simply Sweet Strawberry Pie
One of the most popular strawberry dishes is the strawberry pie. It's one of those timeless desserts that anyone can make and everyone will love. I love serving strawberries in things like pies and cobblers for how the buttery crusts and sweet citrus of the strawberries blend so well together.
It is one of the best comfort foods around. Add some vanilla ice cream and take your tastebuds on a delicious ride.
This traditional pie is wonderful in its simplicity and abundance of fresh Florida strawberries!
Simply Sweet Florida Strawberry Pie
Chilled pie dough for one 9-inch pie
5 cups of quartered and hulled strawberries, divided
3/4 cup sugar
1/4 cup cornstarch
1 teaspoon vanilla extract
1/4 teaspoon almond extract
1 tablespoon lemon juice
1/8 teaspoon salt
Whipped cream
Pie crust
Heat oven to 425°F. Place a baking sheet on a middle oven rack.
Roll out pie dough to fit pie dish. Press dough down into dish so that it lines the bottom and sides. Trim dough so that about ½ inch hangs over edge of dish. Crimp edges of dough around dish.
Pierce bottom of the crust with a fork (this prevent air pockets or bubbles from forming while baking). Place pie crust onto preheated baking sheet and reduce oven temperature to 400 degrees F. Bake 20 to 30 minutes or until the crust is golden. Remove from oven and cool.
Filling
Add 2 cups of strawberries to a small saucepan. Mash strawberries until chunky. Add sugar, corn starch, vanilla extract, almond extract, lemon juice and salt. Bring to a simmer over medium heat and cook, stirring occasionally, until sugar dissolves and glaze has thickened; 3 to 5 minutes. Cool completely.
Combine remaining 3 cups of strawberries with cooled strawberry glaze. Stir until strawberries are well coated. Spoon strawberry filling into cooled pie crust.
Refrigerate pie at least 2 hours before cutting to allow filling to set. Top with whipped cream.