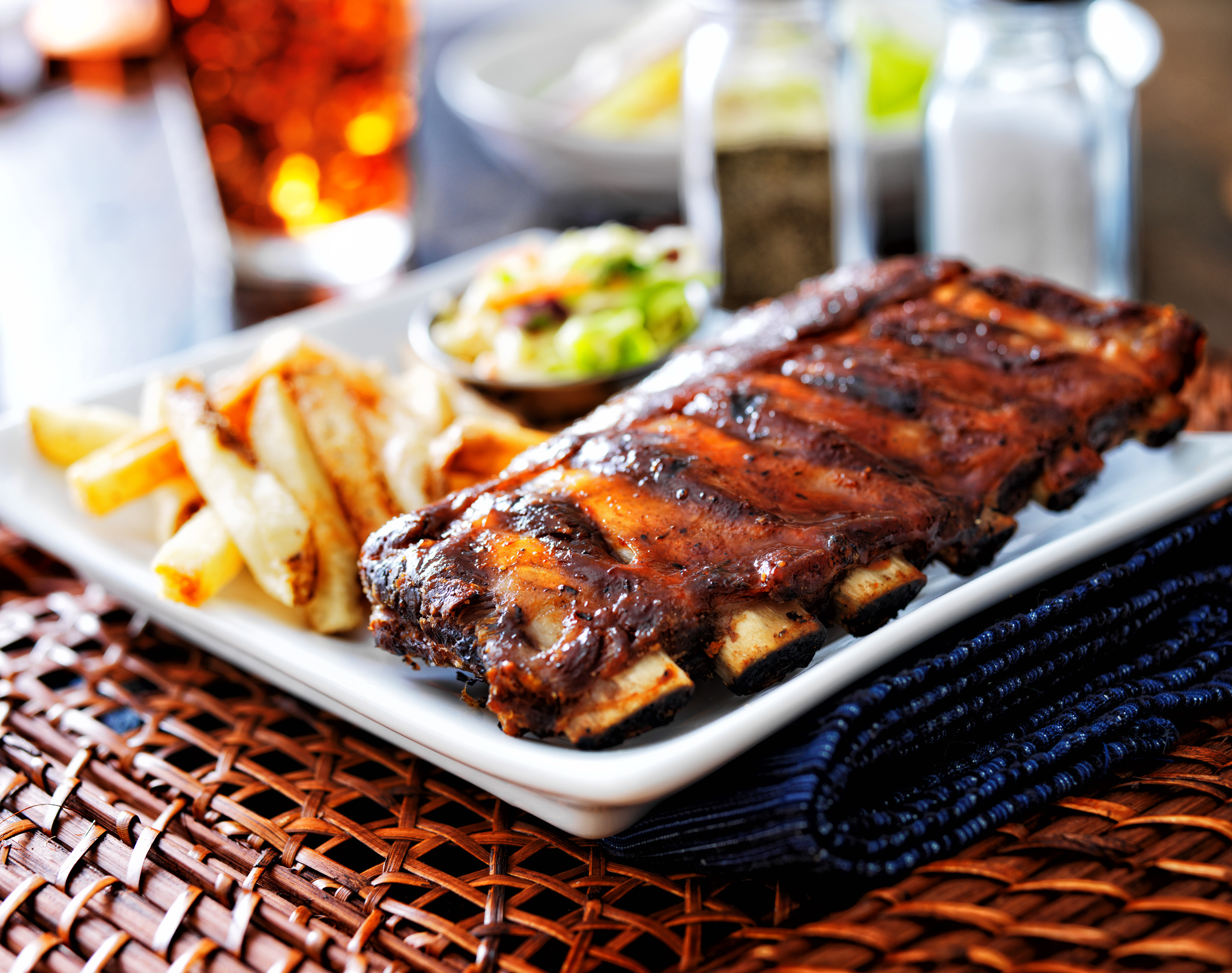 Roasted Strawberry BBQ Sauce
It's about this time of the year that everyone begins to roll out their grills for weekend get-togethers with friends, family, food and drink. The smell and sight of grilling is the quintessential sign of summer, there's no denying it!
Whether you're grilling chicken, a beautiful tri-tip or pork ribs; you're going to want an awesome sauce to show off your grill skills.
I've got a fabulous recipe for you that adds a taste of Florida to your BBQ. It takes a traditional BBQ sauce, adds the sweet and tangy flavor of roasted Florida strawberries. Plus it tastes better than any of the pre-made stuff at the grocery store.
It takes only about 30 minutes to make from start to finish! Just enough time for your grill to get heated up.
I made this sauce with fresh from the grill ribs. If you want a great recipe for ribs, look no further than this excellent walkthrough from Southern Living.
Roasted Florida Strawberry Barbecue Sauce
24 Florida strawberries, hulled
1 chopped chipotle chile in adobo sauce
1/2 cup ketchup
2 tbsp maple syrup
2 tbsp strawberry preserves/jam
2 tbsp balsamic vinegar
2 tbsp soy sauce
1 tbsp freshly grated ginger
1 tbsp minced garlic
2 tsp Worcestershire sauce
1 tsp Dijon mustard
2 tbsp chopped cilantro
Preheat oven to 425°F.
Line a baking sheet with non-stick aluminum foil and place the flat cut side of the berries onto the foil. Two dozen medium/large strawberries should do the trick but feel free to add a few more!
Roast in the oven for around 20 minutes. The berries will lose their bright red color but you'll see the sugars begin to caramelize. That's when you know you're ready for the next step!
In a large sauce pan put all remaining ingredients except the cilantro. Once the berries are ready, add them to the sauce pan and bring to a boil and then reduce heat to simmer for 15 minutes.
Now add in your cilantro and blend with an immersion blender until the sauce is thick and smooth. Pour the hot BBQ sauce over your grilled meat and enjoy! Whatever you don't use, allow to cool and then put in an air-tight glass container for future enjoyment!