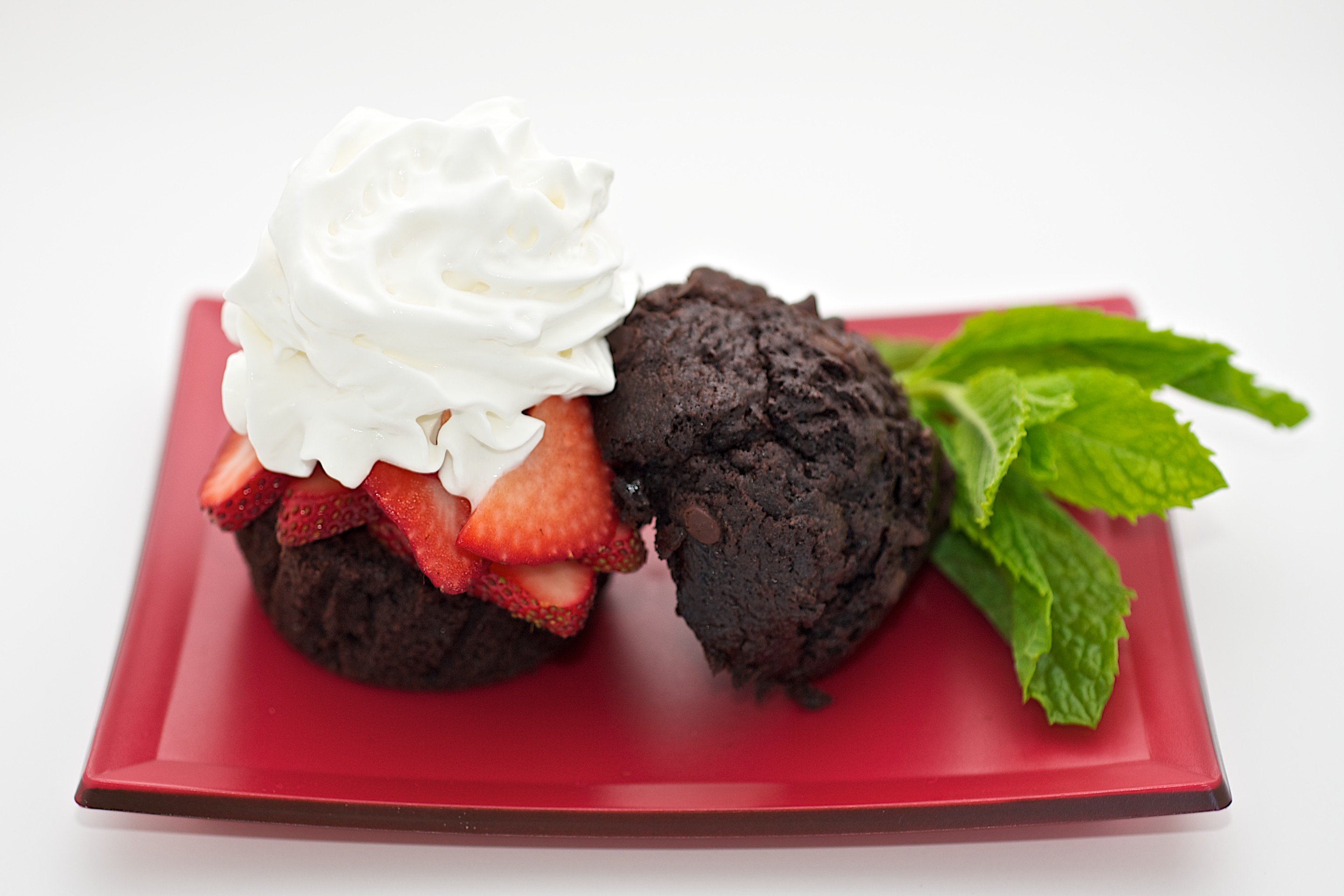 Midnight Shortcake
There seems to be an endless number of Strawberry Shortcake recipes out there. Some with biscuits, others on puff pastry, some using pound cake and all sorts of others. Some even incorporate unique flavors like balsamic vinegar to class things up a bit.
But sometimes you just want something fast and easy without compromising flavor or uniqueness. That's where this strawberry shortcake comes in. We call it the Florida Strawberry Midnight Shortcake. Instead of biscuits we use a jumbo chocolate cupcake and let me tell you, it's delicious!
Here's a little historical trivia on strawberry shortcakes brought to us by The Kitchen Project.
Strawberry shortcake parties became popular in the United States around 1850, as a celebration of the coming of summer. Probably the most popular berry back then, people talked of strawberry fever. The railroads became transcontinental and strawberries could be shipped from coast to coast surrounded with ice to keep them fresh. Advertisements and articles about strawberry shortcake, caused more and more demand.
Florida Strawberry Midnight Shortcake
1 lb Florida strawberries
2 tablespoons sugar
4 jumbo chocolate cupcakes
Whipped cream
Rinse the fresh strawberries, here are some tips, then remove tops and slice the berries. Place the sliced berries in a bowl and sprinkle with sugar.
Slice jumbo chocolate cupcakes in half and stack sweetened strawberries. Next put a dollop of whipped cream on top of the strawberries and finish off by placing the chocolate cupcake top on the shortcake. Garnish with more strawberries, serve and enjoy! Makes 4 servings.