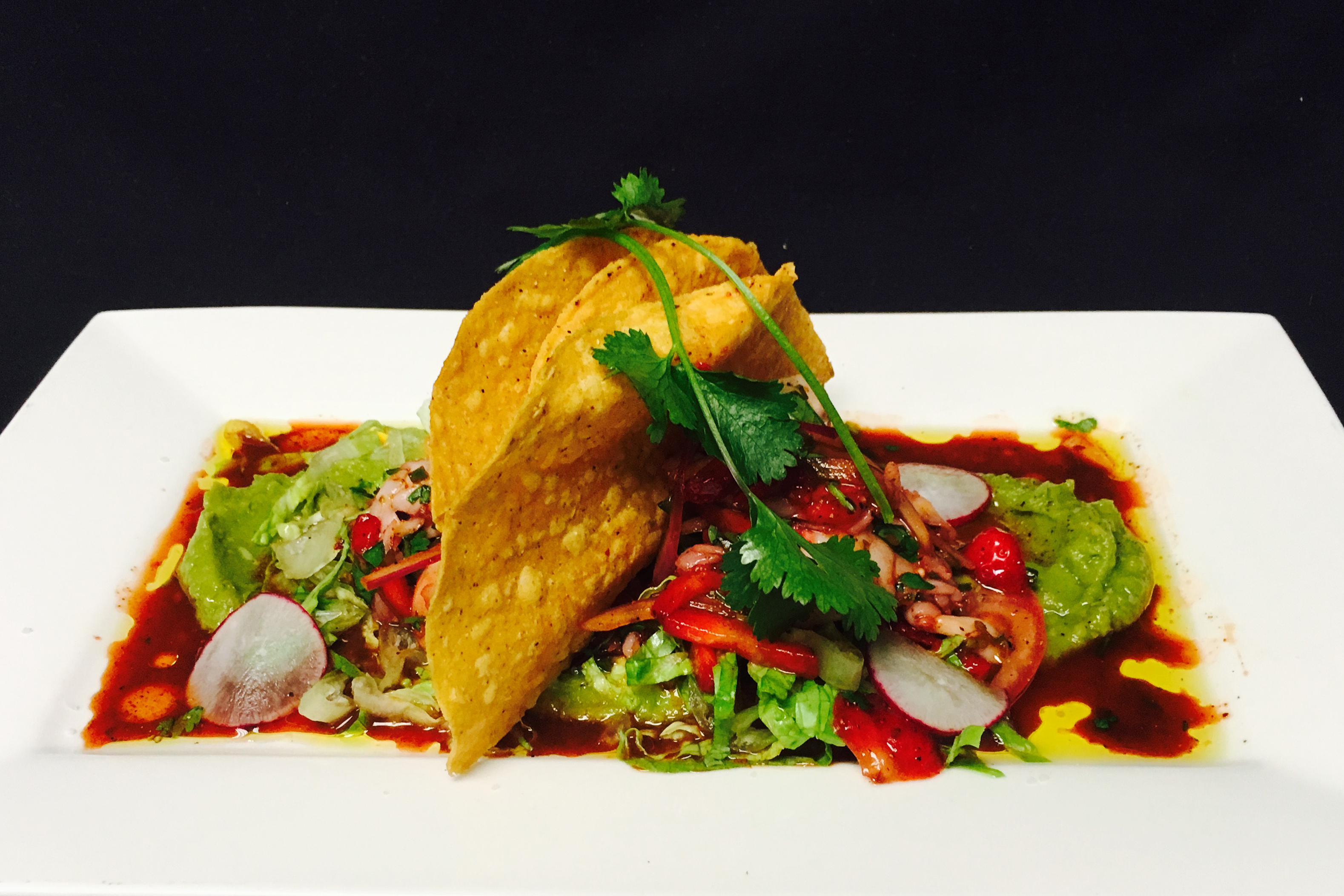 Key West Shrimp and Strawberry Ceviche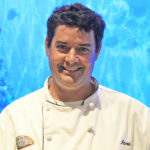 Chef Aaron Schweitzer is the Chef de Cuisine at RumFish Grill in St. Pete Beach. Schweitzer has more than 21 years of experience in the restaurant industry. He was most recently the executive chef of Circa Restaurant Group in Wilmington, NC where he worked for 13 years and opened seven restaurant concepts and oversaw all kitchen operations. Other experience includes work with Landfall County Club, Louis's Charleston Grill and NOLA, Emeril Lagasse's restaurant in New Orleans. Schweitzer is a graduate of the Pennsylvania Institute of Culinary Arts.
He was the featured chef at Florida Strawberry's most recent event hosted in part with Sunday Supper. Eighteen bloggers and social media influencers spent the weekend touring farms, meeting growers, and most importantly learning about Florida strawberries! Chef Schweitzer shared his recipe for Key West Shrimp and Strawberry Ceviche with the group through a cooking demonstration.
Key West Shrimp and Strawberry Ceviche
Ingredients:
2 pounds 21/25ct Key West pink shrimp, peeled and sliced in half
3 cups lime juice
½ cup thinly sliced red onion
2 each Jalapeño peppers, chopped very fine
1 bunch cilantro, roughly chopped
1 each roasted Guajillo chile pepper
1 pound world famous Plant City Florida strawberries
2 tablespoons balsamic vinegar
2 tablespoons honey
Kosher salt and fresh ground black pepper to taste.
Method:
To make ceviche, first peel and remove tails from shrimp and keep on ice. Lay shrimp flat on cutting board and slice long ways through shrimp keeping the knife blade parallel to the cutting board. Marinate sliced shrimp in lime juice for at least 2 hours.
Prepare garnish for ceviche by combining the rest of the ingredients. Roast the guajillo chili by placing in a sauté pan over a medium-high heat and turn frequently being careful not to scorch the pepper. The pepper will change slightly to a darker color and become quite fragrant as it is finishing. Total time roasting is about 4 minutes. Let pepper cool to room temperature and then smash in a mortar or lightly pulse in a pepper grinder.
Strain the lime juice from the marinated shrimp and discard the lime juice. Combine the shrimp with the garnish. Add fresh lime juice, salt and pepper to taste. Serve with fried tortillas, avocado and shaved romaine lettuce.
Check out the RumFish Grill website, follow them on Facebook, Twitter, Pinterest, and Instagram.
Pin it!