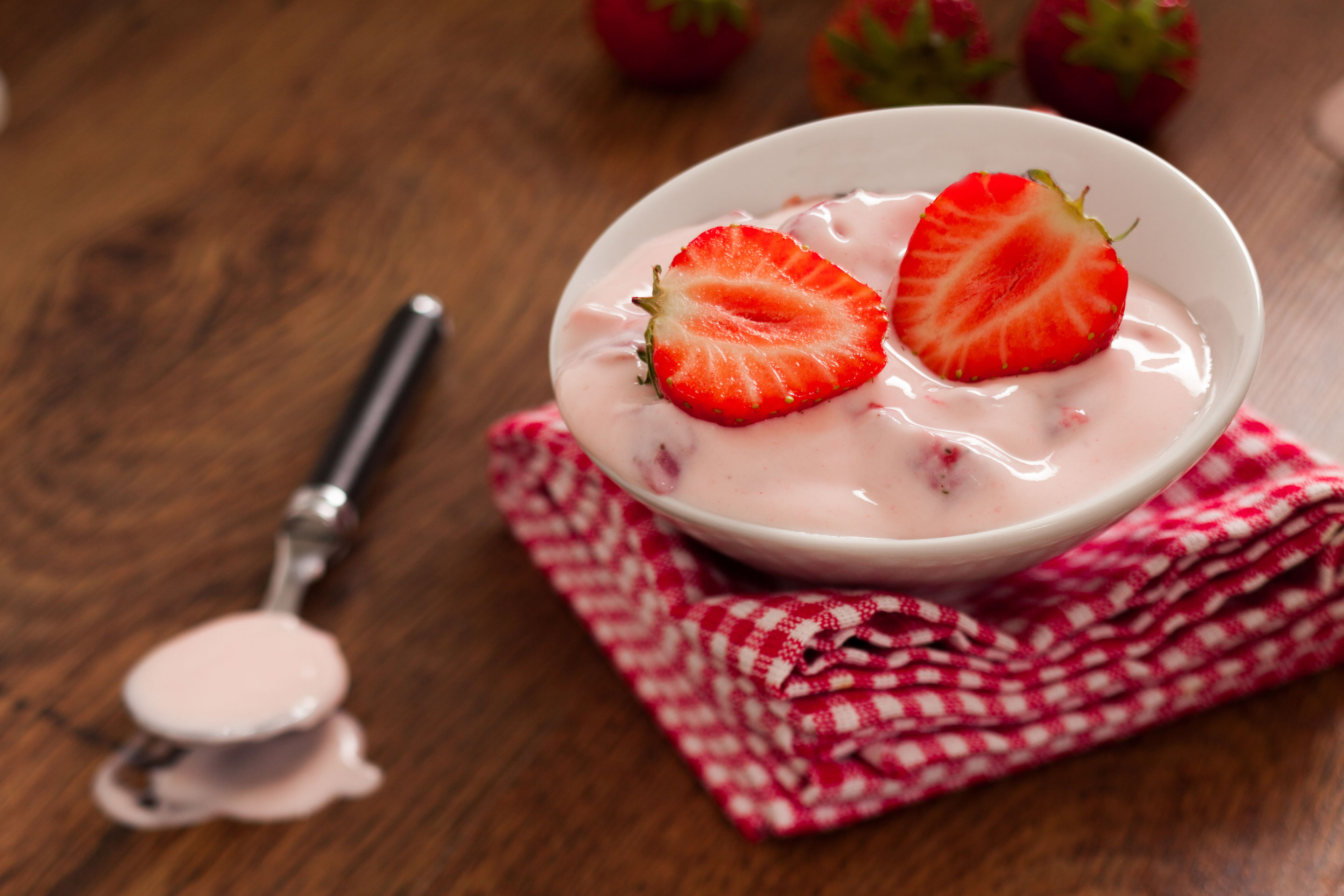 Florida Strawberry Yogurt
Some mornings you just don't have time to make a healthy breakfast for you and your family. Too often we run out of the house starting the day with poor diet decisions. Did you know that a bagel is actually often times worse than a donut?!
One quick and easy way to start your day right is simply some fruit yogurt and granola. You'll get lots of good protein, fresh fruit which provide essential vitamins and whole grains for heart health and to keep you feeling full until lunch!
Problem is, so many of the fruit yogurt you find at the grocery store is full of high fructose corn syrup, excess sugar and more fruit flavoring and coloring than actual fruit.
Here's a simple solution! You can either make your own fresh yogurt (use this great recipe from The Kitchn) or start with a healthy option store bought yogurt base, Fitness has put together a great list of the healthiest Greek yogurts. Either way it's light years better than the premade alternative! Besides, it's not like making yogurt is that difficult, it's very easy to learn how to do it by reading up online.
Easy Florida Strawberry Yogurt
2 cups fresh or frozen Florida strawberries, diced
2 tsp sugar
32 oz unflavored, unsweetened yogurt
Rinse, destem and dice the strawberries and sprinkle with sugar. Toss the strawberries until they are coated with sugar and let sit in a covered bowl for 30 minutes to macerate.
Add half of the strawberries into to the yogurt and blend until smooth. Stir in the remaining strawberries.
You won't believe how much tastier yogurt is when you put in your own fresh strawberries to flavor it! Add granola when you serve and you'll be on track for a great day!