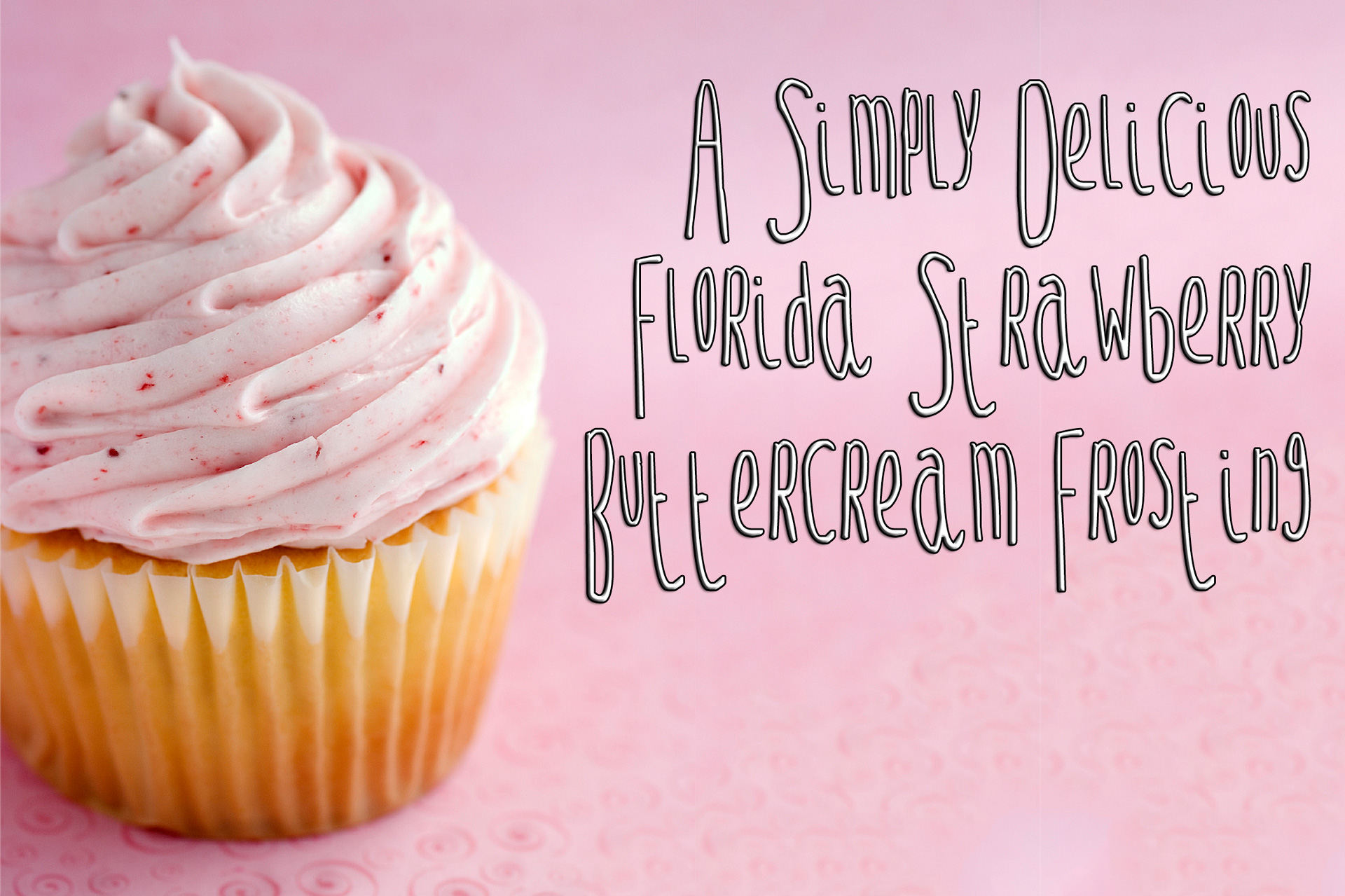 Florida Strawberry Frosting
Everyone loves a delicious, homemade cake. There's something about the smell of vanilla or chocolate baking in the oven that makes a house feel like a home. However, when it comes right down to it, ask yourself – is it the cake that makes a cake or the frosting?
If I had to bet, I'd bet on the frosting. The difference between a sheet cake from a grocery store and one from your kitchen isn't the ingredients in the cake so much as the ingredients in the frosting. The vegetable shortening frosting used commercially is just a sweet and cheap topping spread on an ordinary cake. To achieve that rich, luxurious frosting we expect from exceptional cakes, you have to use real butter or cream cheese. No shortening allowed.
That's what makes this dead-simple frosting so good. Butter combined with bright, flavorful Florida strawberries. Toss in some lemon juice and sea salt and the result is pure magic. Trust me. Try this frosting on your next batch of cupcakes. You won't regret it!
Simply Delicious Florida Strawberry Frosting
4 sticks unsalted butter, softened
1 cup fresh whole strawberries, de-stemmed (or thawed previously frozen strawberries)
2 tsp fresh lemon juice
1/2 tsp sea salt
8 cups powdered sugar (2 lbs)
Purée the strawberries with a food processor and set aside.
Using a mixer, beat softened butter until smooth. Add strawberry purée, lemon juice, salt and powdered sugar. Continue mixing until smooth and fluffy. If the frosting is too thick, add a little milk gradually until you get the right consistency. If it is too thin, add a little more powdered sugar.
Pipe or spread frosting on cooled cake or cupcakes. If the cake is too warm, the frosting will slide right off. No one wants that!
Tip: The temperature of the butter or cream cheese is key in any frosting recipe. Too cold and your frosting will be chunky and inconsistent. Too warm and it will be thin. It's best to let the butter reach room temperature before mixing. Don't try to speed up this process by heating the butter. Slow and steady wins the race.