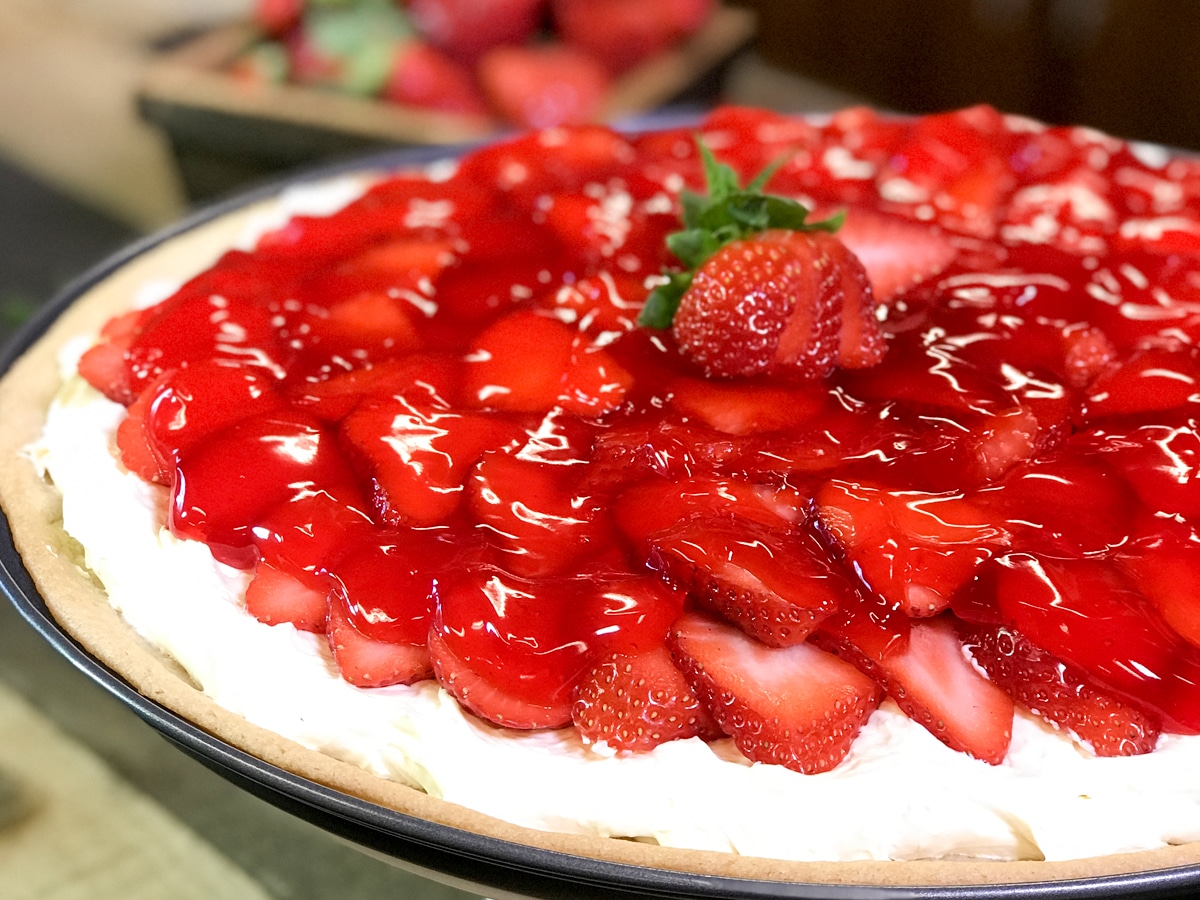 Strawberry Pizza with Sugar Cookie Crust
Strawberry Pizza with Sugar Cookie Crust is a simple and delicious dessert pizza recipe that you and your family can easily make together at home. You'll love making this strawberry cookie pizza with your kids or grandkids! This easy recipe uses just four ingredients and takes very little time to make. Just grab sugar cookie dough, cheesecake filling, strawberry glaze, and, most importantly, fresh Florida strawberries!
Ingredients
1 roll refrigerated sugar cookie dough
1 tub ready-to-eat cheesecake filling
1 qt. Florida strawberries, sliced
1 pkg. strawberry glaze
Method
Preheat the oven to 350°F. Cut cookie dough into slices about 1/8 inch thick. Arrange on a medium-sized pizza pan with the edges of the cookie discs touching each other. Carefully flatten and spread the cookie dough out so there are no gaps. This is easiest done by hand. Make sure the cookie dough is an even thickness so that it bakes evenly.
Bake at 350 degrees about 8 minutes or until golden brown. Cool completely.
Spread cheesecake filling mixture over the cooled cookie crust.
In a medium-sized bowl, combine the Florida strawberries and glaze. Spread the strawberry mixture over the cream cheese layer.
Garnish with fresh Florida strawberries and enjoy your strawberry pizza with sugar cookie crust!
Pin it!