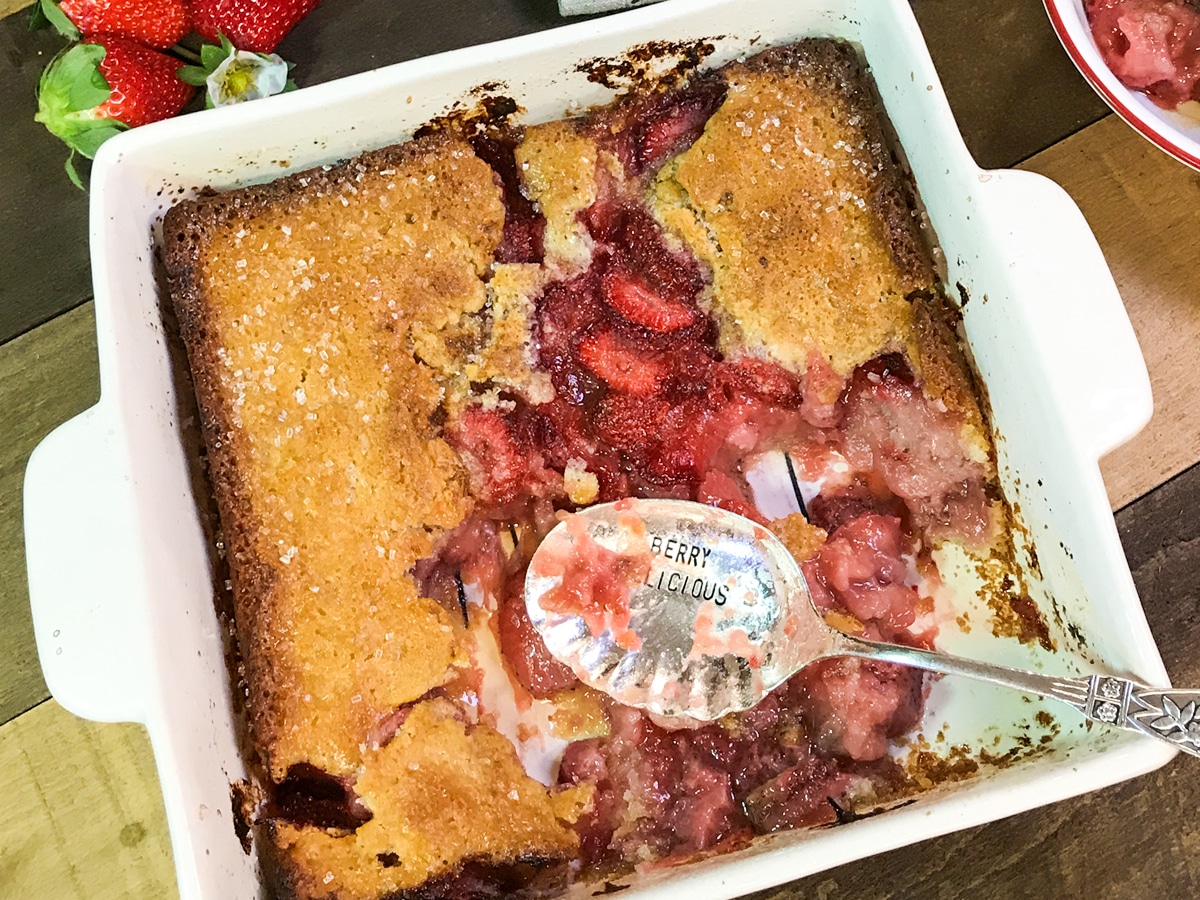 Easy Strawberry Cobbler
When it comes to dessert, we love strawberry cobbler. Cobbler is a classic dessert, known not only for being delicious, but for being easy to make, too! In fact, it might surprise you how simple it is to make this easy strawberry cobbler. The ingredients that you need are ones you might already have in your pantry, and, of course, Florida strawberries, fresh or frozen!
We decided to be a little rebellious with this strawberry cobbler recipe. Instead of cooking the dough over the fresh fruit, we cook it at the bottom of the pan! This allows the butter at the bottom of the pan to bubble up through the dough, helping it rise to mix deliciously with the sweet Florida strawberries in the center.
Ingredients
16 oz strawberries
1 cup plus 1 tbsp sugar
1 stick butter
1 cup flour
1 cup milk
1 tsp vanilla extract
Instructions
Preheat your oven to 350°F.
Bring your Florida strawberries to room temperature. Wash, drain, and remove the caps. Slice strawberries and toss with 1 tbsp of sugar.
Place the stick of butter in a 9×13″ baking dish, or, for a thicker cobbler, use a 8×8″ baking dish. Put the baking dish in the oven to melt the butter.
In a medium bowl, combine the sugar, flour, milk, and vanilla. Whisk until smooth.
Remove the baking dish from the oven and pour the cobbler base into the middle of the pan. Next, pour the prepared strawberries down the middle of the cobbler. Do not stir the mixture!
Bake at 350°F for one hour.
Serve with a scoop of ice cream for a delicious and easy treat!
Pin it!