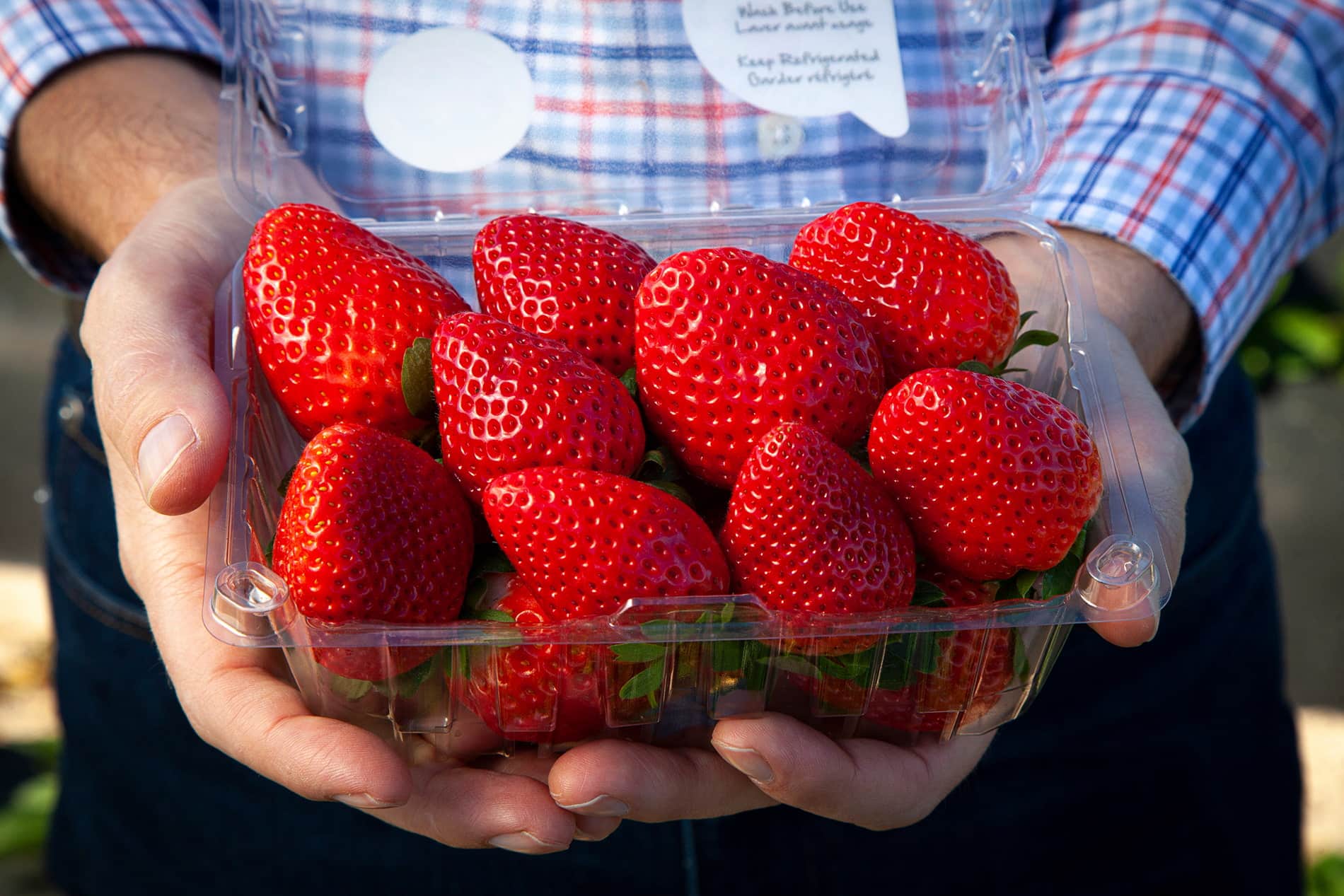 Allied Partner and Membership Benefits
The Florida Strawberry Growers Association represents over 65 farm families who collectively grow over 12,000 acres of strawberries in Florida. In addition, we offer associate memberships to allied industries that would like to join our vast network.
Growers pay $50.00 per acre as dues and are equipped with:
Representation on issues and policies

Assistance keeping Florida strawberry production profitable

Use of FSGA event facilities
Allied Partner Tiers
Our allied partner tiers consist of 4 levels with dues that are paid on an annual basis:
Gold Members
Agrothrive

Ag Nutrients

Agrothrive

Chemical Dynamics

Cubed Laboratories

Ekland Marketing Co.

Farm Credit of Central Florida

Florida Coast Equipment

Florida Department of Agriculture and Consumer Services

FMC Corp.

Gowan Co.

Harrell's Fertilizer

Highland Ag Solutions

International Paper

Patterson Companies

Primus Auditing Ops

RCS Company

Sonoco

Triangle Chemical Company
Silver Members
Advancing Eco Agriculture

AgBio Innovations

AgNet Media

Biosafe Systems

BMP Logic

BVT, Inc.

Carden & Associates, Inc

Growers Risk Management, LLC

Haifa North America

Kennco Manufacturing

Keyplex

Mayo Ag Services

Redox – Ag Nutrients

Seso Inc.

Teleos Ag Solutions

Triangle Chemical Company

TriEst Ag Group, Inc.

TriYield

Vestaron

Yara North America
Bronze Members
Actagrow

Agrosavfe NV

Alltech Crop Science

BVT, Inc.

Fischbach Land Company

Florida Foundation Seed Producers

Helm/Alltech Crop Science

Kemin

Samson Harvesting

Timac USA

Wells Crop Insurance Agency
Base Members
Adama

Ag Technologies

AgBio Innovations

Agri-Signs

AMVAC

Armando Alvarez

Bio Bee

Brandt Consolidated, Inc.

Brown & Brown Insurance Tampa

Central Florida Media Group

C.O. Keddy Nursery

Crown Nursery

Diamond R Fertilizer

Florida Israel Business Accelerator

Flo-Tec Automation

Gulf Coast Research and Education Center

Hillsborough County Soil and Water Conservation District

HumaGro

In the Field Magazine

Intergro

James Ashworth LLC

James Irrigation

Lacy Brown Specialty Advertising, LLC

Liberty Agro

Life Soils

Maga Bon II, LLC

Monte Packaging Company

MyLand

Statewide Harvesting

Syngenta, Inc.

University of Florida, Hillsborough County Extension Services
Memberships
Allied Partners are companies or organizations who support the strawberry industry with their product or services. FSGA established this program to allow these allied organizations to partner with us on our mission to provide effective leadership and education that cultivates an environment of success for Florida strawberry growers. FSGA Members are our growers, handlers and nurseries directly involved in the production of Florida strawberries.
Our supporting growers each pay a voluntary assessment to the Association in the amount of $50/acre of strawberries planted each year. In return, the grower members in good standing receive a rebate at the end of the season for Florida patented plants that they purchased.
Our handlers are listed so you may select a supplier for fresh Florida strawberries. Our handler members pay voluntary assessments to the Association in the amount of $.02/flat on Florida strawberries handled by their facility for each grower member of the Florida Strawberry Growers Association. Among other benefits, we provide for our Handlers with point-of-purchase material to assist their retailers in promoting fresh Florida strawberries.
Always Fresh Farms
3755 W Lake Hamilton Drive
Winter Haven, FL 33881
Phone: 863-401-3404  E-mail: sales@alwaysfresh.com
www.alwaysfresh.com
Astin Strawberry Exchange
Contact: Suzanne Roberts
P.O. Box 3837
Plant City, Fl 33563
Phone: 813-650-8448   Fax: 813-754-5702
www.strawberryexchange.com
BBI Produce, Inc.
Contact: Chris Smith
14506 Walden Sheffield Rd.
Dover, FL 33527
Phone: 813-659-0833
www.berryboss.com
California Giant Berry Farms
Contact: Alan Ediger, VP of Sales
P.O. Box 1359
Watsonville, CA 95077
Phone: 831-728-1773
www.calgiant.com
Central Florida Fruit Cooling and Packing
11425 Walter Hunter Rd.
Lithia, FL 33547
Phone: 813-737-3100
Driscoll's
12880 Hwy 92 East
Dover, Fl 33527
Phone: 813-659-2551  Fax: 813-659-1564
www.driscolls.com
Farm N 4 U
Contact: Lance Ham
1310 Ham's Farm Road
Plant City, Fl 33565
Phone: 813-478-9335  Fax: 813-707-1550
www.ifarm4u.com
Ferris Farms
Contact: Matt Reichenbach
P.O. Box 909
Floral City, Fl 34436
Phone: 352-637-3880  Fax: 352-726-2125
www.ferrisgroves.com
Mr. Fresh Pak
1400 W Dr. Martin Luther King Jr. Blvd.
Plant City, Fl 33563
Phone: 813-754-7658
Grimes Produce Company
Contact: Shawn Butler
3137 Paul Buchman Hwy
Plant City, Fl 33563
Guynn Family Produce Sales
Contact: Gary Guynn
4233 Homewood Lane
Lakeland, Fl 33811
Phone: 813-918-0767
Hinton Farms Produce
Contact: Bob Hinton, Cammy Hinton
1839 N. Dover Rd.
Dover, Fl 33527
Phone: 813-659-2160  Fax: 813-659-1042
www.hintonfarms.com
Parkesdale Farms Packing & Cooling, Inc.
Contact: Peggy Parke
3914 Tanner Road
Dover, Fl 33527
Phone: 813-659-2429  Fax: 813-659-0300
Sizemore Farms, Florida Supreme Brand
Phone: 863-425-6611
www.sizemorefarms.com
Spivey Farms Sales & Cooling
Contact: David Spivey
6101 S. County Road 39
Plant City, Fl 33567
Phone: 813-650-8999
www.myspiveyfarms.com
Sweet Life Farms
203 East Terrace Dr.
Plant City, FL 33563
Phone: 813-659-0833
Well Pict
84232 State Road 674
Wimauma, FL 33598
Phone: 813-634-4876
www.wellpict.com
Westlake Produce
141 5th St. NW #302
Winter Haven, FL 33881
Wish Farms
P.O. Box 1839
Plant City, FL 33564
Phone: 813-752-5111
www.wishfarms.com
The nursery list consists of nurseries throughout the United States and Canada that have signed a licensing agreement with the Florida Strawberry Patent Service allowing them to sell Florida patented strawberry plants to growers for fruit production. Our Florida patented varieties are Sweet Charlie, Rosa Linda, Earlibrite, Florida Radiance, Florida Elyana, Strawberry Festival, Carmine, Winter Dawn, and Winterstar™.
Astin Plant Farm, 813-650-8448, North Carolina
Balamore Farm Ltd, 902-668-2004, Canada
Top of the Mountain Farms, 336-977-6276, North Carolina
C O Keddy Nursery LLC, 902-678-4497, Canada
Crown Nursery LLC, 530-529-6488, California
Cedar Point Nursery, 541-880-8826, California
Ekland Marketing Co., 530-345-4476, California, for sales outside of US and Canada
EZ Grow Farms, 519-875-4751, Canada
G W Allen Nursery Ltd, 902-678-7519, Canada
Kichler Farms Ltd, 519-428-2507, Canada
Lassen Canyon Nursery, 916-223-1075, California
Lewis Nursery and Farms, 919-675-2394, North Carolina
Luc Lareault Ltd, 450-586-1850, Canada
Mathis Farms, 813-757-6955,
NorCal Nursery Inc, 916-527-6200, California
Norton Creek Farms, 828-743-3674, North Carolina
Pepiniere A Masse, 450-469-3380, Canada
Planasa, LLC, 530-524-2468, California
Sierra Cascade Nursery Inc, 530-254-6867, California
Silver Lake Farms LLC, 813-323-6324, Florida
Strawberry Tyme Farms Inc, 519-426-3099, Canada
Top of the Mountain Farms, 336-977-6276, North Carolina
Board of Directors
The Board of Directors are hardest working members of our organization, and they do it all for free.
Jake Raburn, President

Matt Reichenbach, Vice President

Payton Astin, Secretary

Jay Sizemore, Treasurer

Dee Chavez

Joel Connell

Lee Gillman

Lorena Gutierrez

Mike Lott

Steve Mathis

Andy McDonald

Tres McQuaig

Matt Parke

Casey Runkles

Alison Smith

David Spivey

Adam Young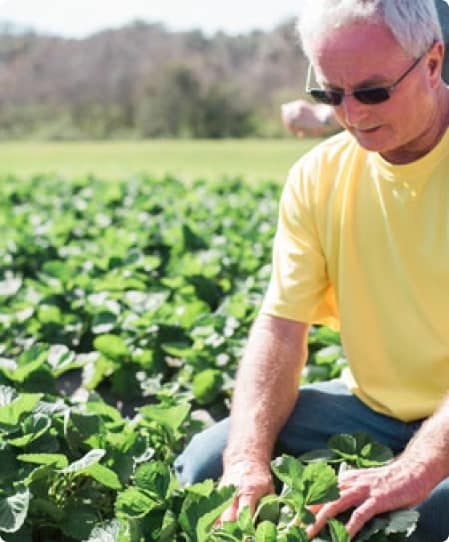 11K+
Acres of Strawberries
200M
Plants planted each year
Ready to Become a Member?
Become a member by creating an account and registering today or contact us for more information on how you can get started with the Florida Strawberry Growers Association.