Executive Chef and Manager of Ingredients Sales for McIlhenny Co., maker of Tabasco® brand products, Judson C. McLester is a 1986 graduate of the Culinary Institute of America, Hyde Park, NY. McLester had nearly 20 years in the restaurant industry before he transitioned to food product development.
How about a little history about McIlhenny Company's famous sauce?
Tabasco sauce was first produced in 1868 by Edmund McIlhenny, a Maryland-born former banker who had moved to Louisiana around 1840. Initially McIlhenny used discarded cologne bottles to distribute his sauce to family and friends, and in 1868 when he started to sell to the public he ordered thousands of new "cologne bottles" from a New Orleans glassworks.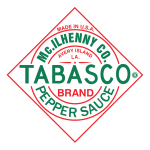 So now you know the story behind Tabasco® and the unique bottles that hold the delicious, spicy sauce. The company is still family owned and though the peppers are grown all over the world, all the Tabasco® is made at the original site on Avery Island in southern Louisiana.
At McIlhenny Company, Chef Judson McLester uses his culinary training to work with technologists and help bridge the gap between food and culinary sciences. Here Chef Judson McLester looks for trends and new opportunities for the Tabasco® brand.
Chef Judson McLester is a member of the Institute of Food Technologists, the American Culinary Federation and a founding member of the Research Chefs Association and the Florida Strawberry Growers Association's Chefs Advisory Board. Today Chef Judson McLester resides in Jacksonville, FL.
To get a taste of Chef Judson McLester's taste for spice, try out his fabulous recipe, Florida Winter Strawberry Sweet & Spicy Tomato Gazpacho.
You can download a copy of Chef Judson McLester's fabulous recipe card by clicking the download button below.